New support for providers of digital T Levels
BCS has launched a new programme to support providers of digital T Levels and to help their students progress to achieve professional recognition.

This new programme, RITTech - Get Ahead, Get Recognised, includes resources and industry insight materials for providers and students, and will help them progress towards gaining their professional RITTech registration.
If you register with us, you will be able to access the following benefits.
Free RITTech registration offer for one member of your staff (includes BCS membership)
Become a BCS accredited provider
Part RITTech recognition for your students
Access resources to support the delivery of your T Level programme
What do my students get?
As a registered BCS provider, your students are eligible for four years, support from BCS. 
Their support from BCS includes:
Two years free Registration with BCS including a Certificate of BCS Registration
One year's free Affiliate Membership on completion of their T Level
Free part- RITTech recognition on completion of their T Level
The opportunity to progress to one year's subsidised Associate Membership of BCS (once they have had 12 months in work, alongside their free full RITTech registration)
Recognising the commitment of early providers to establish T Levels, the Gatsby Charitable Foundation is funding the programme costs for the first cohorts of providers for each of the three digital T Levels in 2020/21 and 2021/22.
These include: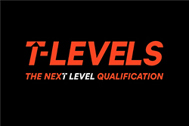 Digital production design and development
Digital support services
Digital business services
Accreditation
We are pleased to announce the launch of a new process which will enable you to gain BCS accreditation of your programme, giving you the ability to use the BCS / RITTech logos on your course materials.
Register below to gain access to the T Level provider site and download the accreditation application form.
Find out more
Register today and get access to our T Level provider site.
Please note: We will be adding further content in the coming months but we welcome any feedback on the resources that are currently available.