New support for providers of digital T Levels
BCS has launched a new programme to support providers of digital T Levels and to help their students progress to achieve professional recognition.

This new programme, RITTech - Get Ahead, Get Recognised, includes resources and industry insight materials for providers and students, and will help them progress towards gaining their professional RITTech registration.
If you register with us, you will be able to access the following benefits.
Free RITTech registration offer for one member of your staff (includes BCS membership)
Become a BCS accredited provider
Part RITTech recognition for your students
Access resources to support the delivery of your T Level programme
What do my students get?
As a registered BCS provider, your students are eligible for four years, support from BCS. 
Their support from BCS includes:
Two years free Registration with BCS including a Certificate of BCS Registration
One year's free Affiliate Membership on completion of their T Level
Free part- RITTech recognition on completion of their T Level
The opportunity to progress to one year's subsidised Associate Membership of BCS (once they have had 12 months in work, alongside their free full RITTech registration)
Recognising the commitment of early providers to establish T Levels, the Gatsby Charitable Foundation is funding the programme costs for the first cohorts of providers for each of the three digital T Levels in 2020/21 and 2021/22.
These include: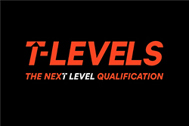 Digital production design and development
Digital support services
Digital business services
Download a sample of our useful resources
Supporting material for your digital T Level students are available below.
AI in Autonomous Submersibles webinar
Nick Tudor from D-RisQ discusses his experiences working with AI in various applications. He explains how D-RisQ has adapted their own intelligent software verification products for many industries, including aerospace, autonomous systems (air, land, sea and underwater), automotive, marine, defence, cyber-security and nuclear decommissioning.
Digital forensic investigation webinar
Stu Richards is an experienced Digital Forensic Investigator who spent years with Gwent Police examining devices for data recovery. In this webinar with staff and students from Barnsley College and Fareham College, Stu explains some of the cases he's worked on and some of the challenges he has navigated.
Autumn 2020 student competition
Kindred has been working with the Gatsby Charitable Foundation to deliver the Technicians Make It Happen (TMIH) campaign and set a brief looking for a digital asset that they would be able to use as part of this national campaign.
Current resources catalogue
This document contains a list of the current resources that have been developed to support the Core curriculum, the development of employability and transferable skills, and to provide industry insight.
RITTech - get ahead, get recognised
Read more about our new programme for your digital T Level students.
Careers in digital
This introductory flyer shares why someone should consider a career in the digital industries and the range of paths available.
Career insight
An introductory leaflet for those considering a career in software and testing, with case study quotes and advice on how to break into the industry.
RITTech - Start your journey to professional status
A leaflet that talks about RITTech, how a digital T Level will help and why you should aim for it.
Accreditation
We are pleased to announce the launch of a new process which will enable you to gain BCS accreditation of your programme, giving you the ability to use the BCS / RITTech logos on your course materials.
Register below to gain access to the T Level provider site and download the accreditation application form.
Find out more
Register today and get access to our T Level provider site.
Please note: We will be adding further content in the coming months but we welcome any feedback on the resources that are currently available.