Accelerating Growth in a complex and demanding workplace: utilising the Lean Process Improvement Methodology.
Recognising that many of you will be coming here straight from work, we will be providing refreshments (tea, coffee, biscuits, cold drinks, buffet).
6pm arrival for tea, coffee, cold drinks and buffet.
6.30pm-7.30pm - Presentation
Details:
The Financial Services sector has been constantly battling with slow growth, unrelenting regulation, increasing capital requirements and continued cost pressure. They are being forced to develop new ways of managing daily operations through operational excellence – maximizing the efficiency of their processes, organization and tools – while maintaining regulatory compliance. However, Financial Services firms are now facing new challenges - including digitally-empowered customers with increasing expectations and nimble competitors who are taking market share.
So how can these Financial Services firms address these challenges and stand out from the competition?
Colin's talk will provide awareness of how Financial Services firms can leverage Lean process management best practices and take advantage of the rise of automation technologies such as Robotic Process Automation (RPA), Artificial Intelligence, Machine Learning and Cognitive Computing. Colin will discuss how these complimentary approaches can be combined so they can increase process efficiency, help build a new customer experience, unlock more opportunities, reduce risk and ultimately help create sustainable growth.
Whilst this talk will explore challenges faced by the Financial Services Sector and how many of those can be addressed utilising the Lean Process Improvement Methodology, that experience and knowledge can be transferable to other sectors. So the event will also be of interest to those working in the private, voluntary, academic and public sector including the NHS, local and national government authorities and agencies.
Speaker: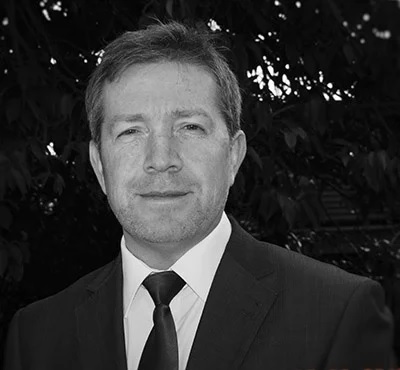 Colin McArdle, the Founder and Managing Director of Kaizen Kulture, is a Lean and Six Sigma Master Black Belt with over 20 years training and consultancy experience across manufacturing and service industries.He is passionate about showing organisations how to utilise Lean and Six Sigma techniques through a range of services including training, root cause analysis consultancy and coaching services for practitioners. He has set up and led a number of Lean Six Sigma teams within multinational companies, executing projects that released multi million pound savings.
https://www.mollingtonbanastrehotel.co.uk/en/destination/directions
The hotel is located in the leafy village of Mollington, near Chester. Free parking. It is easily accessible from all directions, including Liverpool and Wirral down the M53, North Wales along the A55, from the south including the Wrexham area and from the east including Manchester along the M56.