Speaker: John Booth – Managing Director, Carbon3IT Ltd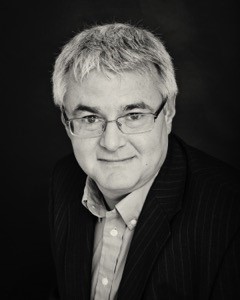 Hosts: Mike Buckland (BCS) and John Morton (IoD)
--------------------------------------------------------------------------------
AGENDA

18.30 Registration and networking - canapés, sandwiches, soft cold drinks, coffee and tea
19.00 Welcome & introductions
19.10 Starter talk
19.30 Q&A
19.50 Separate into groups
20.30 Plenary session – group summaries
20:50 Final Q&A
21.00 Close
21:15 Exit building

--------------------------------------------------------------------------------
SYNOPSIS

All businesses have a data centre, be it on site, in a colocation facility or in the cloud, but are they a friend or foe of the planet?
Data Centres are complex buildings, expensive to build and maintain, but can they built be sustainably and with energy efficiency in mind?

Is the forecasted growth of ICT in fields such as the Internet of Things, AI, autonomous vehicles and Cloud, compatible with the climate emergency?
Before getting us thinking and talking about these questions, and any questions delegates wish to bring to the table, John will provide the background to the twin issues of climate change and energy, and how they will impact the data centre industry and the allied ICT companies now and in the future.

The unconference format gives you time to get to grips with the topic according to your needs. The speakers are volunteers providing a vendor independent view, so they do not promote any company or product over others.

--------------------------------------------------------------------------------
SPEAKER BIOGRAPHY
John Booth is a well-known figure in EU data centre circles, primarily for his role as reviewer for the EU Code of Conduct for Data Centres (Energy Efficiency) (EUCOC) programme and his work with the Certified Energy Efficiency Data Centre Award (CEEDA), which assesses data centres to a subset of the EUCOC best practices.
He is also the chair of the Data Centre Alliance's (DCA) Energy Efficiency & Sustainability steering group, shaping the DCA's policy on these topics as well as providing support to the DCA in other steering groups and the Alliance's wider activities.

He is Vice Chair of the BCS Green IT and Treasurer of the BCS Data Centre specialist groups.
He represents the BCS/DCA/Carbon3IT Ltd on the TCT7/3 committee that works upon the EN50600 Data Centres Design and Build Standards and KPI's (PUE ETC).

He runs his own Green IT consultancy, Carbon3IT Ltd, providing support to organisations that are preparing to adopt various data centre standards including the more general standards such as Quality, Environment, Business Continuity, Information Security, and Energy Management. They provide niche consultancy in the field of Green IT.

Carbon3IT Ltd has recently completed work on the EURECA project, www.dceureca.eu; this EU funded project was rated as "exceptional" by the EC and dealt with the procurement of green data centres and services for the EU public sector.

John has recently been appointed by Green IT Amsterdam to provide programme management for the CATALYST project, http://project-catalyst.eu/ .
John is a lead auditor for ISO50001: (2011/2018) Energy Management Systems and ISO 22301 Business Continuity Management Systems, a Certified Data Centre Audit Professional CDCAP TM (Recert 2018) and an ESOS registered Assessor.

He is the executive director of Sustainability for London, a not for profit organisation that assists organisations in London to meet their ICT sustainability goals.
He is the Technical Director of the National Data Centre Academy, which hopes to provide practical technical training to the data centre community in the near future.
-------------------------------------------------------------------------------
FEES
BCS Member Rate £10 plus vat plus event brite fees
Non-member rate £20 plus vat plus event brite fees

REFUNDS/CANCELLATIONS:
A full refund will be issued if a cancellation is received within 7 days of the end date otherwise, name substitutions will be allowed after this date.
For overseas delegates who wish to attend the event please note that BCS does not issue invitation letters.
--------------------------------------------------------------------------------
THIS EVENT IS BROUGHT TO YOU BY: BCS Elite

Visit https://www.bcs.org/membership/member-communities/elite/