THIS EVENT HAS BEEN CANCELLED
There are many problems involved in the introduction of driverless vehicles. Some of these problems are technical, some social, and some can be seen to be nothing more than excuses. This is an example of how searching for the best solution can prevent us adopting a good solution.
However, despite the problems, it is unethical to delay their introduction to British roads.  Autonomous vehicles will make road use significantly safer. Some suggestions as to how this could be done will be presented.
====================
Speaker: Blay Whitby
Dr. Blay Whitby is philosopher and ethicist concerned with the social impact of new and emerging technologies. His work has concentrated on the area of AI and robotics since 1988, attempting to increase informed debate on the ethical dilemmas posed by these technologies.
More recent publications in this area include Automating medicine, the ethical way, Do you want a robot lover?, Oversold, unregulated, and unethical: Why we need to respond to robot nannies, On Computable Morality, and Sometimes it's hard to be a robot: A call for action on the ethics of abusing artificial agents. His books on the area include: Reflections on Artificial Intelligence: The Legal, Moral and Ethical Dimensions Artificial Intelligence: A Beginner's Guide, and Artificial Intelligence, A Handbook of Professionalism.
Dr. Whitby is a member of the All Party parliamentary Group on AI, The Ethics Group of BCS, The Chartered Institute of IT, an ethical advisor to The Royal Academy of Engineering and an ethics expert for the EU specializing in AI and robotics.
Committed to increasing public awareness, he is a regular speaker in and community, commercial, and military, settings as well as having participated in several high impact science/art collaborations. Dr. Whitby currently lectures at Imperial College London, Ada College London, Sussex University, and Brighton and Sussex Medical School.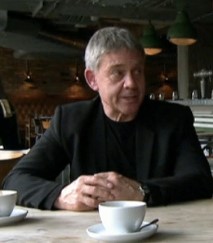 ====================
7.00 Networking, with food and drink (non-alcoholic), 7.30 Meeting, finish by 9.00.
Please note, use Car Park 7, which is right behind Jubilee Building.
We have changed the date of this event from 12 February to 13 May.