George Lee, RITTech
Studying BSc Hons Business Information Systems at Sheffield Hallam University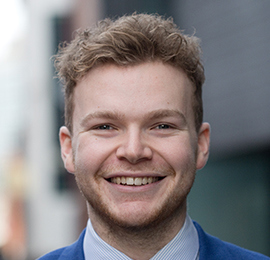 What is your current role in IT and do you have any future-plans for your career?
My role in IT during the application for this recognition was working as a business analyst in the UK transformation department of HSBC.
I am now back finishing my studies at Sheffield Hallam University, working towards my BSc (Hons) in Business Information Systems. I plan to continue to work in this area, working as a bridge in between business and IT, understanding both aspects and using this to embed affective change.
When did you become RITTech registered and how did you find the online process?
I became registered when returning to university after a year on work placement. The online process was smooth, with all the information being easy to relate to and relevant to the recognition.
What does being RITTech registered mean to you? What are the positives of being RITTech registered?
To be listed on a register and seen by potential employees or fellow professionals is fantastic. It not only shows people my understanding of IT but also that I can, and have applied it in proven scenarios.
Why is it important that we have a recognised standard in the IT industry?
I think it is important that we have a standard in the IT industry, but I think it is more important that you can get RITTech via BCS. With such an important industry having a wide set of skills, this recognised standard brings a consistent way to check people really hold the skills and experience they say they do.
What would you say to other IT technicians that are not yet RITTech registered?  
Get registered! Your hard work will have paid off and this will help with future ventures.
How do you feel about the fact that your company has got on board with RITTech?  
It's fantastic that Sheffield Hallam have given me this opportunity to become registered -and given that we have a massive IT faculty here with amazing links to industry, it makes perfect sense that Hallam has got on board with RITTech.