Meet our trustees, executives and council
Our top team brings insight and experience from across our profession.
Trustee board members

Gillian Arnold FBCS
President 2023-2024
Having enjoyed a successful career in several strategic and technical roles at IBM and run her own IT services and staffing company, Gillian brings varied experience to her position and, in particular, champions diversity in IT.

EUR ING Alastair Revell CEng CITP FBCS
Deputy President 2021-2024
Since 1985 when he established the company, Alastair has run Revell Research Systems, a management and technology consulting practice. He is keen strengthen our links with small IT firms and wider communities.

Mayank Prakash FBCS
Immediate Past President 2023-2024
Mayank is a digital transformation leader - passionate about the potential of people, design and technologies to achieve exceptional business outcomes. He is the Chief Technology Officer at Tilney, Smith & Williamson and the Non-Executive Director for Uber in the UK.

Dr Ben Booth CITP FBCS
Vice-President Finance 2022-2025
Ben is an interim executive specialising in transformational technology leadership. He has over 20 years' experience at board level in the private sector, government and higher education brings a wide experience of financial and risk management.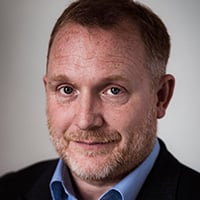 Mr Hugh Greenway MBCS
Vice-President, Trustee Director, BCS Learning & Development Ltd 2022-2025
Hugh is CEO of the Elliot Foundation, which he has led since inception in 2011. Before this he ran education and training businesses across Europe for the IIR Group and Reed Global. He is a Trustee for two Academy Trusts and sits on the education advisory boards of the British Council and the Education Policy Institute.


Dr Indranil Nath CEng CITP FBCS 
Vice-President, Trustee Director, BCS Learning & Development Ltd 2021–2024
Indranil has worked in the IT industry and has performed a number of major roles in software engineering, IT strategy, project delivery including training and development. He is focused on deploying digital strategy and transformation opportunities in the insurance sector. Indranil explores advanced professionalism in further education and training.
Professor Alastair Irons CITP FBCS
Vice-President, Academy 2023-2026
Alastair is Dean of the Faculty of Technology at the University of Sunderland. He's held a wide range of senior academic positions over his three-decade career and was part of the consortium that obtained the Institute of Coding project, worth £40m.

Paul Martynenko FBCS
Vice-President, Registration and Standards 2022-2025
Paul was President of the BCS 2017-18 and the past BCS Vice-President Professionalism. Paul is an external Board member of the Parliamentary Office of Science and Technology and a Distinguished Visitor at NPL. He is the Deputy Chair of the Alliance for Data Science Professionals. Paul is the former Technical Executive for IBM in Europe.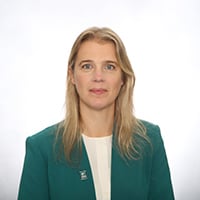 Professor Danielle George MBE FBCS
Vice-President, Influence 2023-2026
Danielle is Professor of RF Engineering and Associate Vice President for Blended and Flexible Learning at the University of Manchester. She was President of the Institution of Engineering and Technology in 2020/21. Her research is dedicated to solving one the 14 world engineering grand challenges of the 21st century; engineering the tools for scientific discovery. She has over 20 years experience in the higher education sector and has a number of non-exec roles across government and third sector organisations.

Sharon Moore MBE CITP FBCS
Chair of Council 2022-2024
Sharon is IBM's CTO for Public Sector in the UK, with a personal goal to transform public service, safety and policing with technology. She has nearly 20 years of experience working in the tech industry, across multiple sectors, and you'll often find her on stage helping shape the impact technology can have on our lives.
Professor James Davenport CITP FBCS
Elected by Council 2022 – 2025
James has been at the University of Bath since 1983, after researching at Grenoble, Cambridge and IBM USA. He is in both departments of Mathematical Sciences and Computer Science, as well as having significant roles in the Computing Service (HPC, Security). He has chaired several European research grants.

Dr Sam De Silva CITP FBCS
Elected by Council 2022-2025
Sam is an internationally recognised technology, data and cyber lawyer who is a partner at the Top 10 global law firm CMS Cameron McKenna Nabarro Olswang LLP. Sam has 20 years' experience providing strategic legal and commercial advice to the C-Suite in cutting-edge technology and digital transformational projects in a number of countries.
Eur Ing Dr Yuri Vershinin CEng FBCS
Elected by Council 2022-2024
Yuri has established the range of international collaborations with academic organisations via successful grant applications to European Union programs. Based on his industrial and academic experience, he organised the special edition of a journal, the book "Technologies for Smart Cities" and acted as the Associate Editor for numerous international conferences.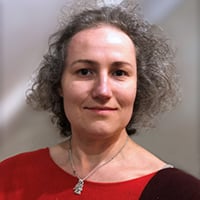 Jo Stansfield MBCS
Elected by Council 2023-2026
Jo is Founder of Inclusioneering, a social enterprise that supports technology and engineering organisations with Diversity, Equity, Inclusion, and Responsible Innovation practices. Jo began her career as an engineer, developing enterprise software for global industry. Having pivoted her focus to human dimensions of engineering, Jo now works as a Business Psychologist. She brings deep understanding of the engineering culture, and lived experience as a woman within it, to her work.
BCS executive team

Rashik Parmar
Chief Executive Officer
Rashik is our Group CEO, responsible for realising the BCS mission to make IT good for society. He is focused on inspiring the programmes that his colleagues and BCS members and partners are doing to help deliver the BCS strategy. 
Get to know Rashik

Rob Deri FCA BFP MBCS
Chief Operating Officer
Rob is a chartered accountant with over 25 years' experience in senior finance roles and board positions at well-known companies including Burton Group, BT Mobile Communications and a national children's charity.
Holly Porter

Managing Director, BCS Institute
Holly leads our community engagement and membership proposition development. She joined us in 2019 from GS1 UK and brings 10 years' experience in marketing, membership and communications director roles.
Get to know Holly
Julia Adamson MBE CITP FBCS FRSA 

Managing Director BCS Education and Public Benefit
Once a teacher herself, she has a track record of successfully managing education technology programmes and was involved in establishing the Barefoot Computing Programme across the UK.
Get to know Julia
Carl Harris CITP MBCS


Executive Director, Brand
Carl helps us engage effectively with members, the wider industry and general public. He began his BCS career back in 1998 managing our website, and has since led significant programmes of change to our infrastructure and business systems.
Get to know Carl

Wendy Franklin
Director of Group Finance
Wendy joined BCS a number of years ago and heads up our Finance operation. She has previous experience in many sectors including manufacturing and mobile technology and is a member of CIMA.


Cheryl Cumberworth
Executive Director, Products and Standards
Cheryl leads our Product and Standards provision. She joined BCS in 2019 and brings a wealth of experience in digital education, education consultancy and marketing.
Lucy Ireland

Managing Director, BCS Learning & Development Ltd
Lucy leads our digital education and certification programmes, ensuring what we deliver is world-class. A learning and development professional since 1993, she brings clarity to the complexities of the training sector.
Get to know Lucy
Council members
BCS Council acts as the conscience of the Institute, advising and guiding our Trustee Board and holding it accountable against our royal charter, charitable objectives and values.