Announcing the BCS IT & Digital Apprenticeship Awards 2023!
These awards celebrate rising stars in IT & Digital, acknowledging the talents and achievements of Apprentices, T Level students and Boot Camp learners in all digital disciplines.
Nominations are welcome from employers, training providers and apprentices themselves for individuals who are currently in or have completed in the past 12 months an IT apprenticeship; those who are making positive contributions in their careers, to their profession and the wider community.
Nominations are welcomed in a variety of categories from Cyber, AI, DevOps, Technical Support, Data Analyst, Digital Marketer, Network Engineer and many more.
Do you know a rising star in the IT industry?
Nominate someone who is making a difference in their profession, demonstrating excellence in their approach to learning and work during the past 12 months.

Final entry closing date: 6 March 2023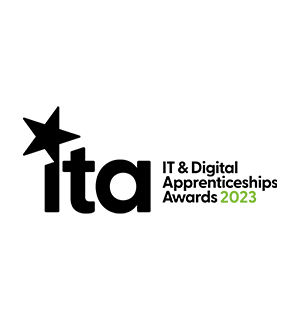 All entrants will be judged against these key criteria:
Innovation and adding value
BCS IT & Digital Apprenticeship Awards 2022
Our inaugural event in 2022 was a great success – watch the highlights here.
Read about the experiences and achievements of some of our winners from 2022
"It's been brilliant to see the award citations… what some of them are actually achieving already, not just in their apprenticeship but outside that supporting the community, supporting potential candidates for the future. Just being the brilliant role models and ambassadors that they are for apprenticeships in our industry".