Get to know Bill Mitchell
Find out more about Bill and his mission at BCS…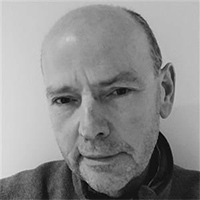 What do you do in your role?
My job is to ensure that:
Public policy results in the advancement of computer science, artificial intelligence, data science and digital technology to improve wellbeing and prosperity for all, including the development and use of digital technology to improve public services
Public policy formulation uses digital technology to gather the most in-depth, objective, impartial and extensive evidence, and is used to help analyse the data to come to effective decisions.
Why BCS?
When we get our act together we move mountains, which is when we work collaboratively with our members as well as other like-minded organisations. Our work is for the benefit of everyone in society, so the mountains we move make a difference to the quality of everyday life.
What's the proudest achievement in your career?
I was awarded an OBE for services to Computing and to Artificial Intelligence Education in December 2019. 
Where do you think computing can have the biggest impact in society?
Because of it we can understand the world we live in, through it we can change that world into one where we all thrive.
What's your favourite drink?
Loch water, combined with barley, and after it's become 16-year-old single malt Lagavulin.