Operating a technology enabled service can account for 80 per cent of the total cost of ownership. Many IT service providers have been reducing their operating costs whilst improving reliability, service levels and customer satisfaction, but this is not enough.
They also need to focus on delivering the value and business outcomes that their customers want to achieve. Shirley Lacey, ConnectSphere, discusses how adopting service management practices enables a service provider to demonstrate value delivery and be more responsive to changing business needs.
 
To sustain high levels of business performance, organisations need to offer competitive products and services that customers will value, buy and use. Adapting quickly to changes in the economic climate and in the marketplace is of paramount importance.
We have seen the great success that many businesses have achieved from web-based services such as on-line shopping, auctions, banking, booking and social networking. These services enable business transformation and growth.
Service management is a professional practice supported by an extensive body of knowledge, experience, and skills. Formal schemes exist for education, training and certification in service management.
ITIL®  is a common framework for IT service management that is composed of a common sense approach to service management - doing what works. In 2004, the OGC, the owners of ITIL®, began a major refresh of ITIL®, in recognition of the advances in technology and emerging challenges for IT service providers.
While ITIL® has evolved and changed its breadth and depth, it still provides a common framework of practices that unite all areas of IT service provision toward a single aim - delivering value to the business.
An example of modelling business outcomes through a service, based on an ITIL® model, is shown in Figure 1. Service A supports a self service kiosk used, hopefully, by shoppers. If shoppers use the self service kiosk then the business outcomes can be achieved, e.g. happier customers (less queuing), increased till capacity and reduced operating costs through increased automation.



Figure 1: Example of modelling business outcome through services based on an ITIL® model. Click the image to view a larger version.
Why ITIL® and ISO / IEC 20000?
Many organisations around the world have established a service management capability by adopting ITIL® and / or ISO / IEC 20000-1, the international standard for IT service management. Typical benefits that organisations have achieved from implementing service management are: 
Reduce service operating costs, often by 20% to 40%;
Improve quality of service by reducing service breaches, downtime and risk;
Increase in customer satisfaction.
ISO / IEC 20000-1 is the auditing standard used by any organisation who wishes to benchmark their existing IT service management capability. It can be used very effectively alongside ITIL®. Achieving ISO / OEC 20000 certification is helping companies to gain a competitive edge over their competitors.
The ISO / IEC 20000-1 requirements highlight 'what to achieve', but each service provider can decide how to do this. Many organisations that have achieved the international standard have designed and implemented a management system and framework based on ITIL® practices. ITIL® helps to determine 'how to' implement service management and 'how to' link their improvement efforts to business outcomes.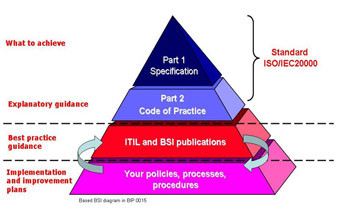 Figure 2 shows the relationship between ISO / IEC 20000 and ITIL®. Click the image to view a larger version
Adopting an international standard across a supply chain enables standardisation and simplification of service management. Consistent and repeatable service delivery across national boundaries, languages and time zones then becomes possible.
Over 250 organisations in 35 countries have achieved certification under the itSMF certification scheme for ISO / IEC20000. The leading countries are UK, India, Japan, China and South Korea.
Many commercial service providers have achieved certification for a different scope in several countries, e.g. BT, Fujitsu Services, IBM, and Siemens. The number of organisations that specify ISO / IEC 20000 certification in contracts is increasing. Some early achievers of ISO/IEC 20000-1 now require their suppliers to achieve certification to ISO / IEC 20000.
The service management system - what's it all about?
A service management system is really about establishing good management, a customer and service oriented organisation with a co-ordinated service management capability.
The service management system in ISO / IEC 20000 is based on the same model as other management system standards, such as ISO 9001 and ISO / IEC 27001, the information security systems standard.
Some of the requirements mean that managers must demonstrate accountability for service management by establishing appropriate controls and co-ordinating service management activities.  The continual improvement model in these standards is based on the Deming 'Plan-Do-Check-Act' (PDCA) cycle.
The ITIL® V3 service lifecycle approach provides guidance on service management systems and a closed-loop feedback system, based on the same PDCA cycle. ITIL® makes it easy to see how the service management activities interconnect across the service lifecycle by providing an integrated service model. Within each service lifecycle stage, there are processes, functions and activities that are used to carry out the practices within that stage. 
Enabling and managing change through service transition
Service providers need strategies and systems to adapt quickly to change. However, making changes to IT services that are delivered through complex configurations of applications and infrastructure can be difficult, slow and risky. This is even harder if many customers, suppliers and other stakeholders are involved. 
ITIL® service transition provides guidance for transitioning new and changed services into production and service operation. ITIL® covers how the requirements of service strategy encoded in service design are effectively realised in service operation while controlling the risks of failure and disruption.
Projects find it easier to plan and implement changes to the services and production environment if there is a service management system and organisation structure with clear accountabilities, roles and responsibilities. Other factors to consider in managing changes and releases more effectively, faster and economically are:
Understanding and managing the different stakeholder perspectives and relationships that underpin effective change and risk management.
People's use of definitive documentation and knowledge (the ITIL® service knowledge management system, SKMS, and configuration management system, CMS).
Clearly defined service portfolios that provide people with an understanding of the business outcome, value and service performance for different customers, business units and contracts.
Established change and configuration management processes, mandated by a management team that is committed to dealing with any unauthorised change.
A change schedule with planned service changes over a reasonable timeframe e.g. next year rather than next week.
Integrated service management processes that enable measurement of the variations in time, cost and quality predictions for change and releases.
Ability to link and report the incidents, problems and known errors that are caused by changes and releases.
Typical benefits that organisations can achieve by implementing service management practices are:
Decrease in time to respond to identified business needs;
Increase in value on investment of changes made over time;
Reduce service disruption, outages over time, caused by change;
Reduce re-work caused by poor change specification or impact assessment;
Reduce the cycle time for new services and products (often by as much as 50%);
Decrease in variation in time, cost and quality predictions during and after release and deployment;
Increase in business growth through IT enabled business transformation.
Therefore, by improving service management an IT service provider will contribute to their organisation and customer's ability to be more responsive to changing business needs.