The student winners of the BCSWomen Lovelace Colloquium speak about their projects and what the event means for women in STEM. Blair Melsom MBCS reports.
The BCSWomen Lovelace Colloquium is an annual one-day conference for women students of Computing and related subjects. Beginning in 2008, the event has been held all over the country and since 2020, has been successfully held virtually.
The winners of this year's event describe their projects and what the Colloquium means for them.
First year winner: Purvi Harwani from the University of Edinburgh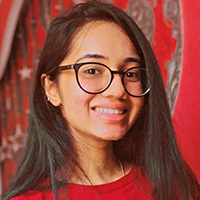 The main goal of my poster research, 'Hey Siri, I Don't Feel Too Good!' was to shine light on how pertinent Affective Computing is in the post-pandemic world. Since the start of the pandemic, there has been a significant rise in the number of distress calls owing to an increase in stress and anxiety from the lack of human connection. To address this issue, I talk about how emotion-AI can be used for emotional support. If delivered ethically, the applications are endless!
What's your hope for the project; how will it change the world?
A successful deployment of my project means having a digital friend who is always ready to lend an ear - provided your device is charged, of course! Imagine not having to be waitlisted for months to get an appointment with your therapist or to think about how expensive it may be to address your mental health.
However, this does not mean an increase in unemployment in the medical sector. A human's presence is irreplaceable but, empathy from your digital friend may resolve less serious mental welfare concerns. I hope this brings us closer to technology and embrace its potential, because it will put us in a much better position to handle another crisis or pandemic.
What does winning mean to you?
Winning to me is successfully pushing myself beyond my comfort zone on every given occasion. Some days I learn, other days I soar. During the BCSWomen Lovelace Colloquium, I was able to unite people to believe in an idea that will hopefully revolutionise the world. Receiving an accolade was just the by-product of it.
What would you say to others thinking about entering?
Don't think, please just enrol yourselves! The BCSWomen Lovelace Colloquium has awe-inspiring groups of panellists and participants who will feed your passion for technology. It is an incredible opportunity to talk about areas of computing you are interested in and to connect with like-minded people.
What's the secret to getting more women and girls engaged with STEM subjects?
We need more role models, or increased awareness about what women in STEM, IT and tech have accomplished. Undoubtedly, women and girls across the globe are extremely enthusiastic about these fields but, we need to make them feel empowered about their decision despite the high male: female ratio. Participating in events like the BCSWomen Colloquium is the perfect opportunity to celebrate female energy and their indispensable contributions in this industry.
What does the Lovelace name mean to you?
It is a powerful symbol for modern women in technology. Ada Lovelace was able to express the potential of computing outside mathematics, in an era where computing was considered a field largely dominated by men. Today, we are actively trying to encourage other women to pursue their interests in technology and, Lovelace is just the kind of invitation and reminder we need.
Tell us about the Colloquium's heritage and how you feel being part of it.
The BCSWomen Lovelace Colloquium provides a plethora of opportunities to showcase our interest in Technology, explore and network with different companies. Furthermore, it gives us a chance to look at computing from an underrepresented, yet compelling perspective of women. Being a part of the Colloquium's heritage has opened my eyes to numerous undiscovered applications and involvement of computers in different fields. The passion among the participants is highly contagious and I feel a lot more curious about how I can contribute to this field.
Purvi's winning poster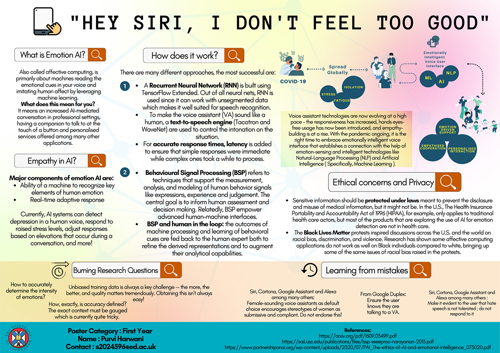 Click on the image to view a larger version.
Second year winner: Molly Ives from the University of Bath
My poster is entitled 'Could a Robot Commit the Perfect Murder?' I've always had an interest in crime science and forensic technology and I started thinking about how much this industry will be affected by advancements in computer science, specifically artificial intelligence; I'm not sure it's something people are prepared for. In my poster and presentation, I go into detail about both forensics and AI, discussing whether or not crimes would ultimately be more successfully completed by a robot than a human.
What impact do you hope your project will have?
I'd love for the field of AI to be explored more deeply in every field. I think people need to realise that technology changes so rapidly and whilst this helps good causes, it can also help bad ones. I am passionate about the field of forensics in all its forms, just applying scientific methods to solve crimes. I believe that my project can be flipped on its head - if we can predict how criminals can utilise AI, why can't we utilise it to better detect and catch them?
What would you say to others thinking about entering?
Do it, do it, do it! The brilliant thing about Lovelace is that you can enter ANYTHING - mine's about robot murder for goodness' sake! It's a unique opportunity to delve deeper into an area that interests you and create something very visual which I think is brilliant. Not only that, but you can then attend the wonderful talks and panels, as well as seeing all of the other amazing posters that have been submitted. There's absolutely nothing stopping you from entering, so why not?
How can we get more women and girls engaged with STEM subjects?
I think events such as Lovelace are so important. Talks from amazing women in STEM are so inspiring and certainly encourage me to always push for more and keep finding things that I'm passionate about. Showing younger girls that tech is fun is crucial, too! There's such a stigma that technology and STEM is all just sitting around do boring calculations. Showing girls that we can build amazing robots and design solutions to problems and have so much fun is the secret in my opinion.
What's does the Lovelace name mean to you?
Ada Lovelace is nothing short of a superhero. She was working in the field of computer science at a time where women were barely recognised for her efforts. She had a fantastic way of thinking, seeing unique solutions and algorithms that no one else could. When I hear 'Lovelace', I think of inventors, creators, designers and wonderful strong, passionate women. 
What does it mean to be part of the Colloquium's heritage?
Since 2008, the Lovelace Colloquium has been bringing women in computing and related subjects together to be inspired by talks from those in the industry, to showcase their posters and network with like-minded individuals.
Women are still under-represented in STEM and the fact that Lovelace continues to be so well attended is testament to the fantastic opportunities it gives women in science to feel recognised and talk about subjects that they're so passionate about. Being a part of Lovelace is so special; it's a wonderful community and always so much fun - I already can't wait for next year!
Thank you to all of the Lovelace organisers and speakers - it was such a special day that I'll never forget.
Molly's winning poster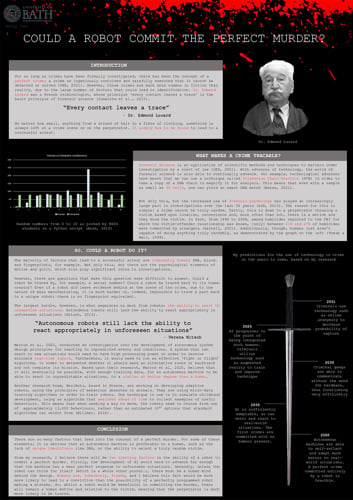 Click on the image to view a larger version.
Third year winner: Emilia Szynkowska from the University of Southampton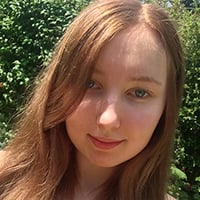 My project is called 'Procedural Generation and Adaptive Difficulty in Video Games'. A persisting problem with modern games is the design of engaging environments and narratives. While games have seen a huge improvement in graphics and gameplay, developers are spending a huge amount of time designing internal systems.
The goal of my project is to build Kingdom Battle, a unique roguelike game, which uses procedural generation to automate the creation of the world environment and storyline. This will allow rapid creation of highly diverse content, greater replayability, ability to adapt to the player and an overall reduction in the time and resources needed to build roguelike games.
Procedurally generated environments are provided by using binary space partitioning, an algorithm used to recursively subdivide a space into convex sets using a series of hyperplanes. This technique is designed to generate neat, structured dungeons that are easy to navigate and provide a diverse environment for the player to explore.
The game also uses dynamic difficulty adjustment (DDA) to adjust its difficulty over time. This method of difficulty adjustment collects data in cycles and adjusts the level of challenge over set time intervals. This DDA system is designed to challenge or assist the player, depending on their skill.
What's your hope for the project's future?
My project aims to accelerate research in procedural generation and adaptive difficulty, inspiring game developers and AAA studios to create better internal systems. Procedural generation and adaptive difficulty are topics which have emerged in the last few decades but are still being tested and are prone to errors. An example of this is No Man's Sky.
This 2016 game aimed to explore a novel method of procedural generation by creating a huge universe containing quintillions of planets. The game was highly anticipated up to its release, but disappointed players with its repetitive content and unpredictability. While this was a big step towards better procedural generation, the topic is in need of further research.
Kingdom Battle uses a relatively novel system in hopes to inspire professional developers and studios to improve upon existing methods and to provide better experiences for players of all levels and abilities.
What would you say to others thinking about entering?
Absolutely do it! Even if you don't win, entering the contest and getting your project seen is a rewarding experience in itself. It is also a great opportunity to meet like-minded people who are enthusiastic about the same things as you. The colloquium was a really fun day for me and I enjoyed the talks and events thoroughly.
How does it feel to be part of the Lovelace heritage?
The BCSWomen Lovelace Colloquium is an excellent forum for students and academics to share ideas and network. The event allows individuals from all over the country to meet and share their passion for STEM. Highly influential women, such as founding director of ITWales Beti Williams and Amastra CEO Eileen Brown have spoken at previous colloquiums.
This year's keynote note was given by Professor Dame Sue Black from Lancaster University, who has contributed to important research in the field of forensic anthropology. The organisation has been and will continue to do excellent work for women in STEM and it is a privilege to be involved in it.
Thank you giving me the opportunity to speak to BCS. You can view my work below:
Emilia's winning poster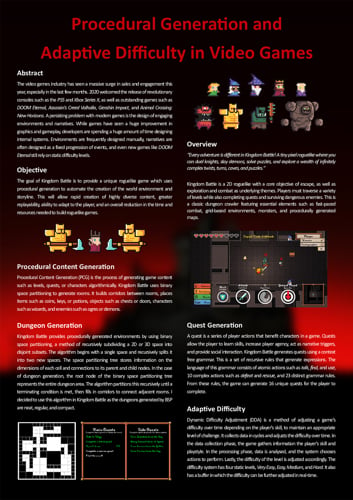 Click on the image to view a larger version.
MSc winner: Molly Hayward from Durham University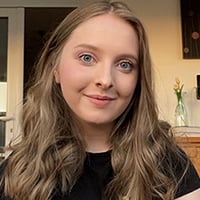 The aim of my project, 'Bio-Electra: A Deep Neural Language Model for Biomedical Question-Answering', is to develop a deep learning solution to biomedical question-answering (QA), subverting the trend of using larger, more complex models to increase performance.
Pretraining such models requires specialised hardware and computing resources inaccessible to most; however, recent advancements in biomedical QA have highlighted the necessity of conducting domain-specific pretraining. My solution employs a transfer-learning method to adapt an efficiently-trainable model, known as ELECTRA, for the biomedical-domain using a combination of pretraining and fine-tuning.
What's your wish for your project?
The motivation for tackling biomedical question-answering is to make querying medical research more efficient. Since the coronavirus pandemic, publication of medical research has rapidly increased, so the need for effective biomedical question-answering has never been greater. My hope for the project is to create a solution capable of providing accurate and reliable health information. I would also like to enter my solution into the 2021 BioASQ challenge, as this competition has inspired the majority of state-of-the-art biomedical question-answering systems over the years.
For you

Be part of something bigger, join the Chartered Institute for IT.
How do you feel about winning?
I am thrilled to have won in the MSc category this year! I have thoroughly enjoyed working on my project, guided by my amazing project supervisor Dr Noura Al-Moubayed. Attending the lightning talks and networking with other women in STEM made for a fantastic day - winning is really just the icing on a very delicious cake!
How can we get more women and girls interested in STEM?
I believe the secret to engaging women and girls with STEM subjects is to highlight examples of women thriving in these environments. I feel that this could help to discredit the harmful stereotype that men are inherently more suited to logical disciplines, as there are thousands of examples of female leaders at the forefront of science. In addition, I believe that teaching programming to young girls at an early age would give them the opportunity to develop an uninfluenced view of computer science.
What does the Lovelace name mean to you?
The Lovelace name means a great deal to me and to many other women in STEM. Ada Lovelace is an iconic figure - I view her as a pioneer of technology, as she is widely regarded as the first author of a computer program. As women in STEM, we spend a lot of our time in education and in our career in male-dominated environments, so it means a lot to have a role model like Ada Lovelace to remind us that women belong here and always have. 
Tell us about the Colloquium's heritage and how you feel being part of it.
The Lovelace colloquium champions women and celebrates their achievements in computer science. For many of the attendees (myself included), Lovelace provides a rare opportunity to be surrounded by a large community of wonderful women who share a similar passion for computing. It feels truly amazing to be one of the many women who have been able to attend Lovelace over the last 14 years.
Thank you to all of the event organisers who put on a great virtual event this year and for bringing in inspirational speakers. I'd like to congratulate everyone who took part in the event this year - there were incredible projects submitted across all categories and I hope I can attend again in the future.
Molly's winning poster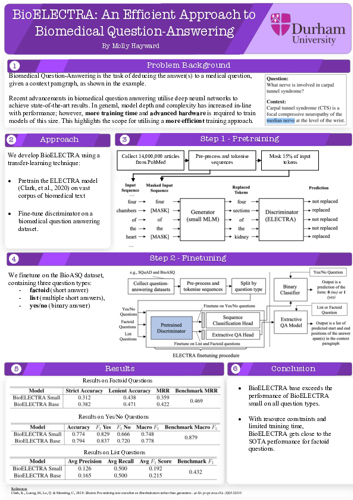 Click on the image to view a larger version.