After stalling for a generation, the numbers of women choosing IT careers is at last on the up, writes Johanna Hamilton AMBCS. Six BCS fellows share their thoughts on boosting females in STEM careers and make suggestions for not only for attracting, but retaining women in the IT workplace.
Women are under-represented in STEM careers and this is particularly true of IT. While the wider science community has a ratio of around one in four women, IT has struggled with figures of between 14-17% for a generation. In 2020, this figure rose to 19%. While the figures are now going in the right direction, we still need more women in tech. Here's why...
1. We need more talent (full stop!)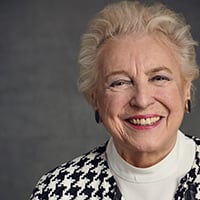 'We need more women in tech because we need more people in tech. All predictions are for a massive shortfall of STEM graduates.
'I was the first female President of the Society, and was very conscious of my leadership role in encouraging and inspiring other women.
'Employers who do not actively target women are likely to receive significantly fewer job applications from them. Words such as "enforcement" and "fearless" may entice male applicants, but more inclusive terms such as "transparent" and "catalyst" are needed to attract the 51% of us who are female.'
Dame Stephanie Shirley CH FBCS, pioneering IT entrepreneur and passionate philanthropist.
2. We need greater balance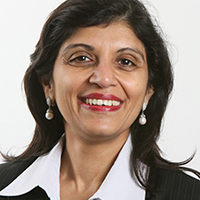 'Why we need more women in technology, is because they can provide a more balanced view to female gender and technology sector issues.
'When only one gender is being emphasised in the media, academic and industry sectors, issues that females can identify with, and address remain largely ignored. For instance, females making a mark in the technology sector, e.g. Lucy Hall, CEO, Digital Women, or Priya Lakhani, founder and CEO, Century Tech, can inform and raise awareness in society of the challenges females face and offer solutions to society. For example, they can shed light on the bias issues of Artificial Intelligence, balancing a homework life balance, gender pay issues and the skills that females need to make a mark in the technology sector.'
Jyoti Choudrie FBCS,  Professor of Information Systems at the University of Hertfordshire.
3. We need society-wide variety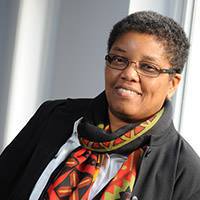 'There is a shortage of skilled IT personnel and the demand is growing. From this perspective alone more women are needed in technology to fill the skills shortage.
'Jobs in technology innovation are varied, different skills are needed from coding to user experience and technology evaluation. The skillset covers a broad array of disciplines from mathematics to psychology. There is a place for all.'
Dorothy Monekosso FBCS, Professor of Computer Science at Leeds Beckett University, and the recipient of an honorary fellowship at BCS.
4. We need equal opportunities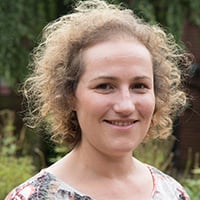 'Technology is shaping the world we live in, yet women and many minority groups in society are currently under-represented in the tech workforce.  I believe that digital transformation must be accompanied by human transformation if everyone is to reap the rewards. 
'Increasing representation of women in tech is important not only for the brilliant career opportunities it can offer to them, but also for the ability of the technology industry as a whole to innovate and rise to meet the needs of society.'
Jo Stansfield FBCS, founder and director of Inclusioneering and IT thought leader.
5. We need better design
Today, the Tech workforce in the UK has less than 20% representation of women. This worrying percentage moves at a glacial pace and gender equality in the tech space will take a long time to reach parity unless drastic action is taken.
'It has been proven repeatedly that organisations with greater diversity bring in more revenue compared to those that do not embrace diversity in the workforce. Women in the tech industry are important for a whole number of reasons, especially when it comes to designing and developing products and services. We build for all society, understanding  their requirements to build meaningful, responsible  technology.
'Consider the iphone which has become larger than the average female hand size now and there are many more examples in Invisible Women: Exposing Data Bias in a World Designed for Men by Caroline Criado-Perez.
'Therefore, we must work towards creating greater diversity in our workforce, who will be representative of a society who use those tech products and services.'
Rubi Kaur FBCS, Senior Solutions Architect at Vodafone.
6. We need to fix society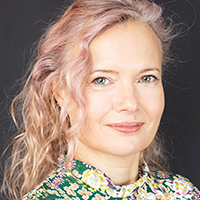 'We need to move on for making a case for diversity as a non-diverse political, leadership and STEM world clearly has vast room for improvement, just take the eye-opening "Invisible Women" by Caroline Criado-Perez as to an example of what goes wrong when this isn't the case. Instead, we need to ask "why wouldn't we want to have more women in tech?" Diversity needs to be a given, not something that requires a business case.  
'Prior to the home computing boom, programming was often done by women. The technology has moved on but the underlying aptitude needed remains the same – so perhaps there's an argument for the tech industry to turn back the clock and remind itself of this. And diversity needs to mean diversity - rather than the tendency some have to try to 'fix' women to make us more like men in order to succeed in our careers. Let's fix the system instead.'
Mivy James FBCS, Digital Transformation Director at BAE Systems Applied Intelligence.