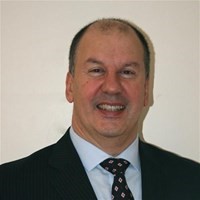 Speaker: Nick Birbara 
Nick Birbara is a Transformation specialist with background in Risk and Asset Management. He has experience in Rail, ICT, Telecomms, Construction and Defence. Originally graduating as a Chemical Engineer, Nick started in technical sales and later managed projects for Government and Private Sector clients. He completed an MBA and established Commercial Rail Ltd servicing clients such as Alcan, Sydney Olympic Park, Fujitsu and Hitachi. In 2014, he moved to the UK as Senior Operational Risk Manager for TfL and worked to have "the Tube" accredited to ISO55001 Asset Management standard. 
Recent engagements at HS2 and Network Rail focused on transformation to improve operational efficiency. Nick is a certified Management Systems Auditor and former CIOB chair, Sydney branch.
In this interactive presentation Nick Birbara will outline the key step and success factors for an effective and long-lasting transformation programme. Nick is a keen fan of ball sports and by analogy will show how all those lessons in golf, tennis, football, hockey – you name it – have a common  theme , namely to keep your eyes on the ball during impact and show how this relates to managing a successful transformation programme.
Importantly he will describe how IT and Security management systems need to keep this focus and avoid common distraction which may appear. For example:
short term gain may mean, longer-term pain,

are we distracted by system /functionality issues at the expense of people interface issues

it's worked here, so why shouldn't it work there?
Nick will draw on his experience from the rail industry in UK and Australia using Case studies to show how strategic change driven from above has resulted in  improved operations and Information and Communications systems,. For example:
a fatal train collision resulted in an overhaul of the entire network communications system using a common digital train radio platform

integrated ticketing systems developed and delivered across 4 different modes of transport (the Opal card Down Under!) each with their own legacy systems, pricing, controls, equipment and staff resistance to change.   

and what was done via these transformation programme to make the changes stick.
Finally he will discuss current issue affecting ISMS and how these challenges can be overcome in active complex environments with time-poor staff with varying level of commitment to change. Keep our eyes on the ball = know the final outcomes we want and our progress toward achieving them.