Speaker: Daniel Card
With the rapid development in technology this is creating ever more pressure on achieving successful business change.  During this presentation, we will discuss the challenges, outline example case studies and solutions that we have used to deliver success in today's complex, fast paced environment.
Known by his peers and customers as someone who brings deep knowledge, enthusiasm, along with a healthy dose of candour, Daniel Card will offer his thoughts and experiences, delivered with passion and wit to, what is recognised by most, as a complex field.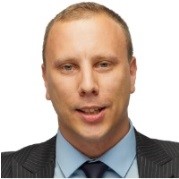 In his early 20's Dan Card became one of Atkins youngest Solution Architects and developed the foundations that would follow him throughout his career.  An avid and outspoken player in the field of Business Change, Dan will frequently be found on social media, releasing knowledge articles, all displaying his thoughts and expertise to help further others in their quest to improve their organisations.
Throughout his 15 years' as a consultant Dan has assisted many blue chip organisations with the development and structure of their IT functions, radically transforming the way they deliver IT.
In 2015 Dan founded Xservus Limited with the sole aim to assist and mentor organisations with their need to change.  His list of customer accolades continues to grow, further strengthening his position as a leader in his field.