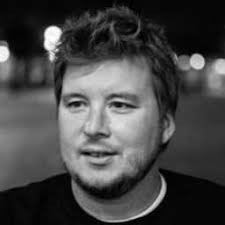 Speaker: Daniel Finneran: EMEA Senior Field Engineer at Heptio.
An experienced Solutions Architect with a demonstrated history of working in the information technology and services industry. Strong engineering/architect professional skilled in Data Center, Linux, Virtualization, Containers (Docker), Kubernetes, Security, Bash and GO.
Talk overview:
Part one: Docker
From zero to containers, this first talk will cover how the container entered common usage and in some places have replaced the ubiquitous virtual machine. It will cover the common use-cases and the evolution of the container runtime components and how containers interact with the outside world.
Part two: Kubernetes
Bring in the conductor! As container usage grew exponentially so did the risk of system and service failure as management became too complex. The need for orchestration of these multi container services and applications spawned a number of technologies to help combat these arising needs, the most talked about and arguably the winner of the "orchestration war" being Kubernetes. This talk will cover the how's and why's but also some of the new features, CSI (container storage interface, Cluster-API), that are expanding the usage and influence that Kubernetes is having within infrastructure.
Car Parking:
Free parking: The nearest car park to the Business School is the John Dalton car park underneath the Mancunian Way. The carpark is accessed south off Chester Street, M1 5GD, and is located close to the back entrance of the Business School. Drive towards the south of the car park, park up, and enter the Business School via the rear entrance between buildings 5 and 6 on the campus map. There are 12 designated disabled parking spaces. The spaces are clearly marked and have sufficient width to allow wheelchair users to get in and out of their vehicles. All of the John Dalton car park is on one level smooth surface on the ground floor.
Travel Options to the Business School:
The Business School is situated just off Oxford Road on the Manchester Campus (All Saints). The closest railway station is Manchester Oxford Road, which is 0.3 miles away. Manchester Piccadilly Railway Station is 0.9 miles away and Manchester Victoria is 2 miles. Taxis can be pre-booked through Radio Cars, who also have wheelchair accessible taxis. Their contact number is 0161 236 8033. There are taxi ranks outside each railway station and the nearest drop off point at the Business School is either Ormond Street or Cambridge Street, close to the Business School entrance. Sat Nav postcode: M15 6FH