We are pleased to welcome Sophia Ananiadou, a Professor in Computer Science at the University of Manchester, to talk about "Enriching Pathway Models Using Text Mining". 
-------------------------
Abstract:
Pathway models are valuable resources that help us to understand the various mechanisms underpinning complex biological processes. Their curation is typically carried out through manual inspection of the scientific literature, a knowledge-intensive and laborious task. Text mining methods are used to automate model reconstruction by increasing the speed and reliability of discovery and extracting evidence from the literature.
Complex information from the literature is automatically extracted and then mapped to reactions in existing pathway models. Information from the literature (events) can act as corroborative evidence of the validity of these reactions in a model or help to extend it. In addition, by contextualising the textual evidence (extracting uncertainty and negation), we can provide additional confidence measures for linking and ranking information from
the literature for model curation and ultimately experimental design. In addition, visual analytics methods can act as the nexus between text mining methods and modellers by providing an interactive way to explore and analyse the statements linked with pathways.
-------------------------
Biography: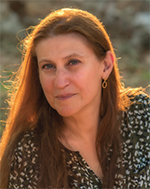 Sophia Ananiadou is Professor in Computer Science, School of Computer Science, The University of Manchester, Director of the National Centre for Text Mining and a Turing Fellow.
Since 2005, she has successfully directed NaCTeM to be a fully sustainable centre, carrying out novel, world-leading research on text mining, which informs the provision of services, tools, resources and infrastructure to a variety of users from translational medicine, biology, biodiversity, humanities, health and social sciences.
-------------------------
This is a free event, open to everyone.  There will be light refreshments available from 5.30pm in the foyer of the Physical Sciences building.
-------------------------
Location and Accessibility
The meeting will take place in the Physical Sciences building – access to the room from the foyer is via accessible lifts in the building.
Please see the Mid-Wales Website for more details and the list of talk titles, at: http://midwales.bcs.org/
For overseas delegates who wish to attend the event please note that BCS does not issue invitation letters.