SPEAKER 
Judy Payne
-----------------------------------------------------------------------------
AGENDA
18:00 - Registration and refreshments
18:30 - Judy Payne
1930 -  Networking
20:00 - Close

-----------------------------------------------------------------------------
SYNOPSIS
Way back in 1998 when knowledge management was still quite small, Liam Fahey and Larry Prusak published an article titled The eleven deadliest sins of knowledge management. Since 1998 KM has grown up: the first ever international KM standard was published in 2018, CILIP has launched a Chartered Knowledge Manager accreditation and KM has found its way into hundreds of organisations, books and courses.

But those deadliest sins are still committed. Judy will take you through the principles of KM: what it is, what it isn't, and what it's actually for. Understanding the principles is the way to avoid the deadly sins. Her talk will touch on the ISO standard; the important differences between data, information and knowledge; and how to spot hidden KM all around you.

Please don't expect KM recipes – they don't work. Bring your KM questions and problems along instead – looking at real life challenges is the best way to get your head round KM

-----------------------------------------------------------------------------
SPEAKER BIOGRAPHY
Judy works as an independent consultant, practitioner, reluctant academic and educator specialising in knowledge management, collaborative working and learning.

Her work is positioned firmly on the boundaries between academia and practice. Not the most comfortable place to be, but there's such a huge gap between the two that there's a lot of bridging to be done.
Judy chairs the BSI Knowledge Management Standards Committee and is a member of the ISO working group that developed the Knowledge Management standard published in 2018. She co-founded and co-chairs the APM Knowledge SIG.

Judy is the lead author of Managing knowledge in project environments, published by Routledge in May 2019. She contributed new knowledge management sections to APM Bok7, the sixth edition of the Project Management Institute's PMBOK® Guide and the Axelos P3O® Manual – and is the author of articles published in journals including KM Review, Organisations and People, Strategic HR Review, Assets, Project, and HR Magazine. With Vanessa Randle, Judy also produces short whiteboard animation videos including a series of 'Courageous Conversations' published by APM.

-----------------------------------------------------------------------------
For overseas delegates who wish to attend the event please note that BCS does not issue invitation letters.
-----------------------------------------------------------------------------
THIS JOINT EVENT IS BROUGHT TO YOU BY:
BCS Data Management specialist group.
https://www.bcs.org/membership/member-communities/data-management-specialist-group/
AND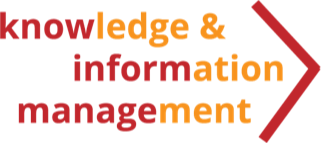 CILIP's Knowledge & Information Management Special Interest Group (K&IM) represents, supports, and champions Knowledge and Information Management professionals.
• We aim to bring the advantages of professional knowledge management and information management to the economy and society.

• We aspire to deliver high quality, evidence-based, accredited services, to help Knowledge and Information Managers develop and progress their careers.
• Membership is for anyone who is currently working in, or with an active interest in, the areas of Information Management and/or Knowledge Management.
https://www.cilip.org.uk/