SPEAKER
Geoff Ramsay, Leonardo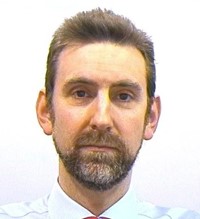 -----------------------------------------------------------------------------
AGENDA
18:00 – Refreshments and networking
18:30 – Main presentation – Geoff Ramsay, Leonardo
20:00 – Close
-----------------------------------------------------------------------------
SYNOPSIS
Geoff will talk about high integrity systems and the role of software in aerospace systems, covering several key design features including frequent areas of error in systems, networks and computation issues. The lessons learnt from Boeing's latest software disaster will also be touched on, with the final portion of the talk devoted to insights concerning future software development in the aerospace industry.
---------------------------------------------------------------------------
SPEAKER BIOGRAPHY
Geoff Ramsay is a lead software engineer at Leonardo, Edinburgh. He is a design engineer with over forty years experience of real-time software and system development in the telecommunications, banking automation, medical instrumentation, marine oil exploration and aerospace industries. Responsibilities have covered the full life-cycle of large and small projects in both design and management roles.
-----------------------------------------------------------------------------
THIS EVENT IS BROUGHT TO YOU BY: BCS Edinburgh Branch