The new regulation is designed to ensure that any person that carries out work for a company in a contracting or freelancing role is not working under "disguised employment". That is, they are not benefitting from the various tax rules that are designed for the management of companies rather than the tax rules which are designed for the management of people.
Elissa will explain exactly what the rules are, and how everybody needs to comply with them. Whilst IR35 is a disproportionately large issue for the IT industry, as many people work for companies under a personal service company banner, the legislation will affect all contractors.

The main points covered in the talk will be :
• What is IR35
• The different types of workers and definition of employees
• The Legal assessment applied
• Financial impact of application of IR35
• Strategy to manage IR35
=======================================
Speaker: Elissa Thursfield is Head of Employment Law at Gamlins Law, dealing with all aspects of Employment Law including IR35. She works with business clients and individuals on both contentious and advisory matters across North Wales. She won the Law Society Junior Lawyer of the Year in 2016.
Elissa lives in Abersoch and is a volunteer crew member for Abersoch RNLI. She also volunteers for the British Divers Marine Life Rescue. In her spare time Elissa enjoys riding motorbikes, upholstery and travelling. Elissa is learning Welsh.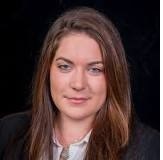 =======================================
Agenda
5.45pm: Informal Networking: The evening starts with an opportunity to network informally over tea/coffee and a finger buffet with like-minded professionals.
6:30pm – 7:30pm Presentation How IR35 will affect contractors and companies in the UK from April. by Elissa Thursfield from Gamlins Law – a leading law firm in North Wales.
7:30pm – 8:00pm: Informal networking
=======================================
PRESENTATION
IR35 - What contractors and companies need to know (PDF)
=======================================
 There is free parking on site. 
This event is bought to you by BCS Chester and North Wales Branch.  For more information, visit - https://www.bcs.org/membership/member-communities/chester-and-north-wales-branch/