Carole Osterweil delivered very popular and highly practical talks to the BCS Consultancy Specialist Group on this topic in 2015 and in 2018 and has agreed to present again in 2020. For those who could not attend these talks, Carole will review the core practical insights for consultants and project managers from the field of neuroscience. For those who attended her previous talks, she will provide a useful revision and an update on recent developments along with practical insights from her own work as a project management coach and consultant.
Project delivery remains one of the toughest challenges in organisational leadership – whether delivering an IT project or Brexit or PPE! More and more studies are coming to the same conclusion. A better understanding and management of social dynamics (why people behave as they do) provides the greatest opportunity for improving project delivery. Carole argues that advances in understanding about how the brain works, and in particular how we respond to uncertainty, cast the challenges in a very different light.
In this highly engaging and interactive webinar Carole will:
• Give you a flavour of what is known about how the brain works, relating it to social dynamics and the management of projects
• Share key advances in her own research and practice
Her aim is to encourage you to reflect on your own situation and experiences and to consider the implications - for you, your projects and your profession.
Carole is a thought leader and author in this field, and this will be an evening well spent for anyone involved in project delivery or change, where you will go away with insights to apply immediately in your practice.
The event has relevance to all those involved in IT or business or consultancy projects at all career stages from student to seasoned professional. The materials are applicable to all sectors and internationally.
--------------------
Speaker Bio:
Carole Osterweil is the founder of Visible Dynamics. She coaches project directors, sponsors and teams to increase productivity and improve outcomes with less stress.
With expertise from the emerging discipline of neuroscience, Carole empowers those she works with to understand how the human brain works, how this creates project uncertainty and how we can use this knowledge to enable (rather than inadvertently disable) individual and organisational change. Carole is the author of the leading book in the field of neuroscience and project management, Project Delivery, Uncertainty and Neuroscience: A Leader's Guide to Walking in the Fog.
When we originally planned this as a physical event in London, we asked Carole to bring some copies of the book with her and a pen for signing them – we haven't worked out to do now this is a webinar. Carole is open to your suggestions!
An MBA trained in psychotherapy, Carole has led complex change and transformation programmes in the NHS and corporate sectors. Carole is one, of a select group of coaches working with Cranfield University, the Project Academy, and PA Consulting to support the UK government's drive to increase senior change, project and programme management capability.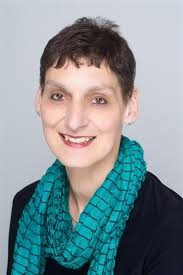 --------------------
This webinar is limited to 30 participants and registration details will be sent to individuals 1 hour before the start of the presentation.  Please only sign up for this event if you can definitely make it - and don't stop someone else from having a place.
Our events are for adults aged 16 years and over.
CPD Credits:
This event counts for two hours towards your CPD. More information is available at www.bcs.org/cpd.
Event Recording:
Whenever possible events will be recorded and loaded onto the BCS web site and the BCS YouTube channel for subsequent viewing by Consultancy Specialist Group members, other BCS members and the general public, to meet the Institute's Royal Charter commitments.
--------------------
PRESENTATION

Watch the video
--------------------
THIS EVENT IS BROUGHT TO YOU BY: BCS Consultancy Specialist Group
Visit https://www.bcs.org/membership/member-communities/consultancy-specialist-group/ and is a joint event with the CMI/Institute of Consulting.