Convergence is making effective partnering between IT and the business critical. And the BCS sponsored some of the original research in the mid 1980s at Oxford that first identified the benefits of IT business partnering. Yet today organisations are still reporting a worrying gap between where they are and where they know they need to be on strategic engagement. Amongst global corporations only a quarter report that they have effective engagement between IT and the business in shaping business strategies that effectively leverage IT.

This event will focus on the challenges for IT departments of strategically managing the demand for IT and digital services. It will provide insights, models and tools into:

• Why the new IT Business Partnering & BRM roles have grown rapidly but are struggling to move from operational to strategic approaches to engagement
• The lost value in business organisations from their reactive approaches to servicing demand for IT and digital services rather than choosing strategic engagement
• Generic process models for strategically managing the demand from business units into the IT and digital supply organisations with improved outcomes
• The role of IT and digital strategies and roadmaps and why Agile has not made these obsolete, quite the opposite
• Using research-derived taxonomies of generic use cases to transform engagement around building a pipeline of investable strategic innovations
• How techniques such as IT planning, IT strategy workshops, planned senior stakeholder engagement meetings and PMOs can operationalise demand management and make it more strategic
• Measuring and reporting the engagement metrics and outcomes to motivate transformation.
This event has most relevance to IT management consultants and for IT and business leaders in large and complex organisations needing to develop the effectiveness of the partnering between their increasingly complex IT and business communities.
--------------------
SPEAKER BIO
Dr Alan Warr BA MBA MSc PhD CITP MBCS FCMI FIC is a practicing IT transformation consultant with over two decades of IT and business consultancy experience. His doctoral research at the London Business School investigated what explains success at the strategic management of IT in large, complex organisations. This led on to advisory and interim management roles in IT engagement with large organisations such as BT, Bupa, KPMG, Capita and the NHS.

Alan is the Chair of the BCS Consultancy SG, a Chartered IT Professional, and a fellow of the Institute of Consulting.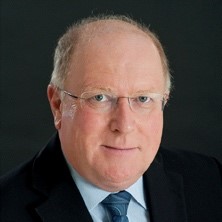 --------------------
PRESENTATION

Strategic engagement of IT and Business (PDF)
Watch the video presentation
--------------------
Registration URL
https://attendee.gotowebinar.com/register/7787228838552341517
--------------------
Our events are for adults aged 16 years and over.
CPD Credits:
This event counts for two hours towards your CPD. More information is available at www.bcs.org/cpd.
Event Recording:
Whenever possible events will be recorded and loaded onto the BCS web site and the BCS YouTube channel for subsequent viewing by Consultancy Specialist Group members, other BCS members and the general public, to meet the Institute's Royal Charter commitments.
--------------------
THIS EVENT IS BROUGHT TO YOU BY: BCS Consultancy Specialist Group
Visit https://www.bcs.org/membership/member-communities/consultancy-specialist-group/ and is a joint event with the CMI/Institute of Consulting.