Looking at change from three different perspectives.
Speaker
Eileen J Roden, Consulting Director, PMO Learning
Agenda
18:30 Main presentation
20:00 Close
Synopsis
Projects, supposedly, are all about delivering change, but it can often feel that the primary focus is on producing the deliverables to time, cost and quality. Change in the context of a project has many connotations – business change, change management, management of change, change control.

During this webinar we'll look at change from three different perspectives – that of the Project Sponsor, the Project Manager and the Business User and how they are ALL required for project success.

During the session, not only will Eileen cover off some theory and some practical hints and tips, there will also be the opportunity for delegates to share their challenges and experiences.
About the speaker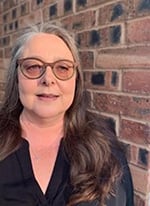 Eileen is an experienced PMO and PPM Consultant and Trainer, specialising in the development and delivery of bespoke training and consultancy to help organisations improve their delivery capability in a range of industry sectors including transport, finance, pharmaceuticals, defence, utilities and the public sector.

Prior to this, Eileen gained 17 years practitioner experience in a variety of project management roles (predominantly IT PMO management) along with technical IT roles and functional HR roles.

Eileen is a key contributor to the PMO profession and is the lead author of P3O® Best Management Practice and AIPMO's PMO Principles.

Email: eileen.roden@pmolearning.co.uk
Contact: https://uk.linkedin.com/in/ejroden
This event is brought to you by: Business Change SG