Security breaches and incidents are a daily occurrence; we discuss why it doesn't have to be this way.
Synopsis
Security breaches and incidents are a daily occurrence and according to Gartner, if cloud computing is involved the security failure is nearly always the cloud customer's fault.
This presentation will show why it doesn't have to be this way, as cloud-native services and tools make it easier than ever to architect and operate systems securely, though they do bring some challenges of their own.
With the cloud computing expected to reach $832.1 billion globally by 2025, and a LogicMonitor survey finding that two-thirds of IT Professionals see security as the biggest challenge in cloud adoption, failure is not an option!
About the speaker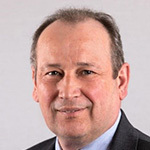 Martin Pill, Principal Consultant, BSI Cybersecurity & Information Resilience
Martin is experienced in providing security consultancy services for government and private sector clients.
As an NCSC Certified Professional in multiple roles, Martin has delivered a wide range of assurance services including security architecture, operational security management, risk assessment and management, auditing against internal or external standards such as ISO 27001.
An NCSC certified CHECK Team member, Martin has experience of a wide range of infrastructure and web application security testing. He applies his knowledge of potential vulnerabilities in the design and configuration of systems and how they may be exploited to other areas of work.
Our events are for adults aged 16 years and over.
This event is brought to you by: BCS Cheltenham and Gloucester branch