We'll look at the challenges for both IT depts & their business units in crafting effective business cases for IT & digital investments.
Watch the video
Download the presentation slides (PDF)
Synopsis
Convergence is making effective partnering between IT and the business critical. And the BCS sponsored some of the original research in the mid 1980s at Oxford that first identified the benefits of IT business partnering. Yet today, organisations are still reporting a worrying gap between where they are and where they know they need to be on strategic engagement. Amongst global corporations only a quarter report that they have effective engagement between IT and the business in shaping business strategies that effectively leverage IT.
This event is the third in an ongoing series on IT engagement and will focus on the challenges for both IT departments and their business units in crafting effective business cases for IT and digital investments. It will provide insights, models and tools into:
The central and critical role of the business case in engaging with business leaders.
How business cases ensure that scarce resources for IT investments are allocated to gain the highest returns and avoid costly overruns and failed IT projects.
Why the IT profession has always struggled to get business cases for IT created at all and when they are created, why they so frequently turn out to have been optimistic.
Models for the types and content of IT business cases and the process options for their creation.
The common roles for consultants in IT business cases and the rationale.
An overview of the power issues and organisational politics and game playing that bedevil IT business cases.
Tips for ensuring an IT business case is kept rational and evidence based.
Tips for ensuring an IT business case is compelling and engages both business and IT.
This event has most relevance to IT management consultants and for IT and business leaders in large and complex organisations needing to develop the effectiveness of the partnering between their increasingly complex IT and business communities.
About the speaker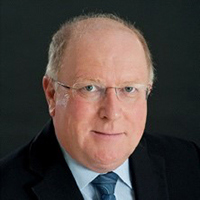 Dr Alan Warr CITP MBCS, Chair of the BCS Consultancy specialist group
Dr Alan Warr BA MBA MSc PhD CITP MBCS FCMI FIC is a practicing IT transformation consultant with over two decades of IT and business consultancy experience. His doctoral research at the London Business School investigated what explains success at the strategic management of IT in large, complex organisations. This led on to advisory and interim management roles in IT engagement with large organisations such as BT, Bupa, KPMG, Capita and the NHS.
Alan is the Chair of the BCS Consultancy SG, a Chartered IT Professional, and a fellow of the Institute of Consulting.
CPD Credits: This event counts for two hours towards your CPD. More information is available at www.bcs.org/cpd.
Event Recording: Whenever possible events will be recorded and loaded onto the BCS website and the BCS YouTube channel for subsequent viewing by Consultancy specialist group members, other BCS members and the general public, to meet the Institute's Royal Charter commitments.
Our events are for adults aged 16 years and over.
This event is brought to you by: Consultancy specialist group