We invite you to attend the first in the series of Real IT Bites Early Career Professionals - Business Relationship Management.
Watch the video
Synopsis
"IT business relationship management stimulates, surfaces, and shapes business demand across business functions like IT, human resources, finance, legal, etc. and ensures that the potential business value from meeting business demand is captured, optimized, and recognized." (Business Relationship Management Institute)
In this session, Jag and Pez will provide further insight into IT Business Relationship Management and its use in the workplace.
This webinar series consists of career stories and a forum to ask questions to industry professionals. We expect to run at least a webinar every fortnight starting from January 2021.
It is aimed at university students seeking a broader understanding of the types of roles plus essential soft skills in demand today.
About the speakers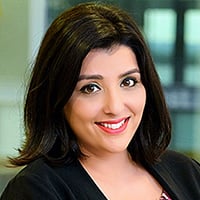 Jag Sohal - Senior Business Relationship Manager at NFU Mutual
An experienced Senior IT Business Relationship Manager (BRM) with a demonstrated history of working in financial services, premium automotive and facilities support services industry both at a strategic and tactical level. An excellent record of working as a trusted partner with executive stakeholders. Skilled in strategic planning and working with all tiers of IT to achieve shared business goals & objectives. Jag has strong commercial business acumen combined with a Bachelor's Degree in Computer Science.
Jag is interested in sciences, mindfulness, innovation and sustainability.
Pez Kooner (Head of IT, Civil Aerospace at Rolls-Royce)
An experienced relationship management professional, Pez is currently the Head of IT & Senior IT Business Partner for Rolls-Royce Civil Aerospace. Leading a business engagement function, he is passionate about business relationship management and has a solid record of developing strategic partnerships. Previously, Pez worked in Higher Education as an IT Business Partner for several years, where he helped set-up and establish the BRM capability. Having set-up the UK Higher Education BRM Institute Community of Interest (CoI) group, he is currently serving as co-lead for the UK BRM Institute CoI. Pez holds BRMP, ITIL and Prince2 certifications as well as a degree in Marketing and Economics, along with an MBA.
Our events are for adults aged 16 years and over.
This event is brought to you by: BCS Birmingham branch