For Experienced, New and Aspiring Consultants - Grow and share your consultancy expertise.
Videos and presentations
View the videos and presentation slides from this session
Synopsis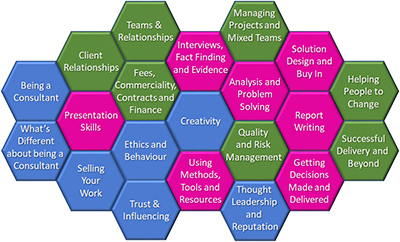 Fig 1. Topics covered in the NAC programme talks
Benefit from the wisdom and expertise of experienced consultants to maximise your success in consultancy!
This programme will be particularly valuable for new and aspiring consultants. It is a series of short, interactive, TED-style talks, where expert speakers discuss success factors with an audience that harnesses the wisdom of experienced consultants with the energy of newcomers. It is aimed at new entrants to the profession as well as experienced IT practitioners from all specialities who are considering a move into consultancy. We also encourage experienced consultants to join the audience and share their own thoughts, advice and experiences.
The sessions will be around 15-20 minutes of presentation with a further 10-15 minutes allowed for contributions from other experienced attendees and questions from the audience. Three topics are covered in each 90-minute event. The talks will also be made available as a set of 21 videos to provide a permanent resource for people starting a consultancy career.
Episode five examines:
Creativity
Presentation Skills
Quality and Risk Management
About the speakers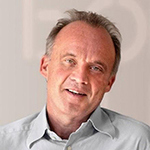 George Karseras MSc - Creativity
George Karseras is a Chartered Occupational and Chartered Sports Psychologist and the Founder of www.Team-Up.company, a UK based management consultancy firm, and author of Teams: systems within systems in Business Psychology in Practice. In addition to his work as an executive coach and consultant, George is a sought-after speaker. Prior to founding Team Up George worked as a Principal Consultant at KPMG Consulting. George works globally with hundreds of teams and CEOs all wishing to harness their potential in a variety of industries – including Banking, Asset Management, Travel, Education, Manufacturing, Property, Building, Insurance, Oil and Gas, Publishing, Retail, Software Development, Professional Sports and Media. George has a passion for discovering what makes extreme teams work under pressure, and you can view his interviews with leaders of extreme teams on the TeamUp You Tube channel.

Gary Lloyd MBA, BSc, CEng, CITP, MBCS, Head Gardener, Gardeners not Mechanics – Presentation Skills
In a 25+ year career leading IT-enabled change, predominantly in banking and financial markets, Gary has spent roughly equal time as a consultant and a major purchaser of consultancy services, and quite often as both. He has been an external consultant at Capco, Euronext and E&Y an internal consultant at NatWest, and has been an independent consultant since 2006. For the last 10 years he has also been an executive coach and mentor for Warwick Business School. He is author of two books, "Business Leadership for IT Projects" and just the published "Gardeners Not Mechanics: How to Cultivate Change at Work".
Adam Leon Smith FBCS, CITP - Quality & Risk Management (products and outcomes)
Adam Leon Smith is CTO of a technology consultancy called Dragonfly. Dragonfly specialises in quality and testing, so the consultancy work needs to be high-quality too! He is also Chair of the BCS Special Interest Group in Software Testing, and Director of ForHumanity, a non-profit examining the impact of technology on humanity.

Simon Wallace LL.B MBCS CITP CMC - Quality & Risk Management (consultancy process)
Simon has 34 years' experience working in global, large, medium, small and sole practitioner consulting firms. During his 22 years at KPMG, he led on the development and delivery of training for partners, directors and senior managers. He also headed up the quality and risk management team, which was responsible for processes, standards, quality controls and internal policing. Simon was also Head of Management Consulting for Turner and Townsend and a council member of the Management Consultancies Association.
Our events are for adults aged 16 years and over.
For overseas delegates who wish to attend the event, please note that BCS does not issue invitation letters.
This event is brought to you by: BCS Consultancy specialist group