A BCS Programme for Experienced, New and Aspiring Consultants.
Videos and presentations
View the videos and presentation slides from this session
Synopsis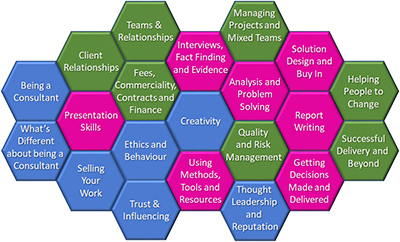 Fig 1. Topics covered in the NAC programme talks
Benefit from the wisdom and expertise of experienced consultants to maximise your success in consultancy!
This programme will be particularly valuable for new and aspiring consultants. It is a series of short, interactive, TED-style talks, where expert speakers discuss success factors with an audience that harnesses the wisdom of experienced consultants with the energy of newcomers. It is aimed at new entrants to the profession as well as experienced IT practitioners from all specialities who are considering a move into consultancy. We also encourage experienced consultants to join the audience and share their own thoughts, advice and experiences.
The sessions will be around 15-20 minutes of presentation with a further 10-15 minutes allowed for contributions from other experienced attendees and questions from the audience. Three topics are covered in each 90-minute event. The talks will also be made available as a set of 21 videos to provide a permanent resource for people starting a consultancy career.
Episode four examines:
Selling Your Work
Report Writing
Fees, Commerciality, Contracts and Finance
About the speakers
Colin Butcher CEng CITP FBCS - Selling Your Work
Colin is a consulting engineer who has led the design and implementation of mission-critical and disaster-tolerant systems in a wide range of industries. Much of his work involves the mentoring and development of project teams in addition to developing practical solutions to the complex technical and business issues. Colin has been involved with the world-wide VMS user community for over 30 years. He has a 1st class honours degree in mechanical engineering from Leeds University and spent several years as an engineer prior to changing careers in the mid 1980s.

Simon Wallace LL.B CITP MBCS CMC - Report Writing
Simon has 34 years' experience working in global, large, medium, small and sole practitioner consulting firms. During his 22 years at KPMG, he led on the development and delivery of training for partners, directors and senior managers. He also headed up the quality and risk management team, which was responsible for processes, standards, quality controls and internal policing. Simon was also Head of Management Consulting for Turner and Townsend and a council member of the Management Consultancies association.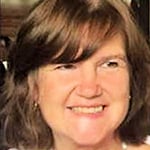 Stephanie Horsfield BSc BFP ACA - Fees, Commerciality, Contracts & Finance
Stephanie Horsfield is currently a Client Partner with a US cloud software company, BlackLine, where she supports clients in achieving maximum benefits from their technology Investments. By training, Stephane is a Chartered Accountant, working globally in finance roles for 5 years following qualification. Subsequently she spent several years in Consultancy, with KPMG, a niche Outsourcing Advisory firm and independently. Having specialised in Outsourcing she then moved to the vendor side, firstly in Advisor Relations at Infosys BPO and then into consultative selling of Finance Automation Technology at BlackLine.
Our events are for adults aged 16 years and over.
For overseas delegates who wish to attend the event, please note that BCS does not issue invitation letters.
This event is brought to you by: BCS Consultancy specialist group