Chester and North Wales branch - Cangen Caer & Gogledd Cymru
Watch the video
Synopsis
The UK has a digital skills gap, so how are we going to address this? During the recent lockdowns, many people have turned to their gardens to grow their own produce. They have found this very rewarding as they can grow the produce that they want, in the way they want. Queue Apprenticeships.
Apprenticeships give organisations the ability to train new talent in a way that meets their needs. At the end of the apprenticeship programme, organisations will have an individual who fully understands their business and will, usually, be a loyal employee. During this talk Tony will take you through some of the returns on investment that your organisation could benefit from, and how apprenticeships work in England. Gordon will provide the Welsh slant to providing an apprenticeship programme.
About the speakers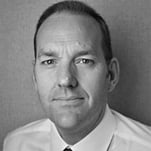 Tony Pitchford (AMBCS), Key Account Manager, BCS, The Chartered Institute for IT
Tony works with employers and training providers to help them set up apprenticeship programmes and prepare their apprentices for 'end point assessment' (EPA). Tony has spent 15 years of his career promoting apprenticeships in the tech sector. After managing sales, candidate recruitment and marketing teams for various training providers, including a multinational PLC, Tony joined BCS four years ago.
Tony has been a key figure in the growth of BCS as an end point assessment organisation. BCS currently offers the widest range of IT and digital apprenticeship standards in England and has completed over 11,000 EPAs so far. Training providers and employers looking to deliver IT and digital apprenticeship standards can contact Tony to discuss accreditation, end-point assessments and on programme delivery support.
After interviewing thousands of young people for roles as digital apprentices, Tony is committed to providing the best support for those just starting out in the tech sector. Keen to share this experience, he has been a school governor for many years and delivers webinars to apprentices as they take the next steps in their career.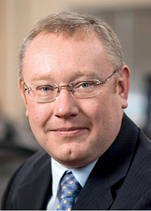 Gordon Richardson (MBCS), Head of Quality and Education, GK Apprenticeships Ltd / Chester & North Wales Branch Committee Member
Gordon is responsible for the quality of apprenticeship programmes delivered by GK Apprenticeships Ltd (GKA); an Ofsted Grade 2 independent training provider based in Wokingham. He and his team work closely with a number of End Point Assessment organisations to ensure the rigour surrounding Apprenticeships Standards are upheld. He first got involved with apprenticeships in 1999 as an NVQ assessor whilst working as a field engineer with (the then mobile phone company) Orange.
Gordon has been involved in the development and delivery of apprenticeship programmes for thirteen years with GKA, supporting SMEs and large organisations to develop apprenticeships that that are tailored to meet their specific needs. Having undertaken apprenticeship style technical training in the RAF at the age of eighteen, he is a strong advocate of apprenticeships.
The advocacy is reinforced when he sees a number of his past apprentices now in senior positions within some of the largest IT and telecoms organisations. Gordon's word of advice to all IT and Telecoms apprentices... "Don't make enemies. We are a niche bunch of people and there will be someone who, if they don't know you, will know someone who will know you".
Our events are for adults aged 16 years and over.
For overseas delegates who wish to attend the event, please note that BCS does not issue invitation letters.
This event is brought to you by: BCS Chester and North Wales branch - Cangen Caer & Gogledd Cymru