Grow and share your consultancy expertise. This event examines: - Client Relationships - Analysis and Problem Solving - Ethics and Behaviours.
Videos and presentations
View the videos and presentation slides from this session
Synopsis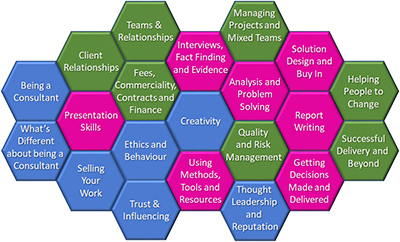 Fig 1. Topics covered in the NAC programme talks
Benefit from the wisdom and expertise of experienced consultants to maximise your success in consultancy!
This programme will be particularly valuable for new and aspiring consultants. It is a series of short, interactive, TED-style talks, where expert speakers discuss success factors with an audience that harnesses the wisdom of experienced consultants with the energy of newcomers. It is aimed at new entrants to the profession as well as experienced IT practitioners from all specialities who are considering a move into consultancy. We also encourage experienced consultants to join the audience and share their own thoughts, advice and experiences.
The sessions will be around 15-20 minutes of presentation with a further 10-15 minutes allowed for contributions from other experienced attendees and questions from the audience. Three topics are covered in each 90-minute event. The talks will also be made available as a set of 21 videos to provide a permanent resource for people starting a consultancy career.
Episode three examines:
Client Relationships
Analysis and Problem Solving
Ethics and Behaviours
About the speakers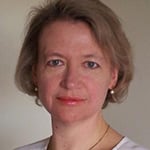 Kate Spalding - Client Relationships
Kate leads the Northern Europe Consulting practice for Public Sector in Atos. She has wide experience in many of the large Government organisations and an extensive variety of client work from strategy to business change to agile transformations, of which several have won MCA Awards. Kate works directly with senior stakeholders to ensure Atos align digital strategies to the business. She also sits on the board of the Management Consultancies' Association and leads the public sector working group which focuses on creating good working relationships with Government for the Consulting Industry.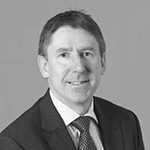 Stephen Aldridge - Analysis and Problem Solving
Stephen Aldridge, is Managing Director of Numeritas Ltd, a consultancy specialising in modelling, forecasting, planning and analysis. Following an early career in engineering design, he has spent nearly 25 years in this field, initially at KPMG Consulting and Deloitte. Stephen has built many models and other decision tools for FTSE 350 firms, funds and banks. Stephen regularly presents seminars and webinars to CIMA accountants on the subject of decision making and forecasting and has a strong personal interest in how psychology affects our perception and decision making. Stephen is a CIMA qualified accountant and MBA.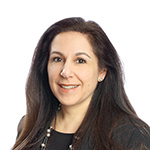 Roberta Carter - Ethics & Behaviours Deal Value Creation Partner and Head of People for PwC UK Consulting
With 30 years of Consulting experience and a background in health technology, Roberta has developed her career to focus on delivering value from M&A - from integration, to carve-outs to standalone post deal value creation. This work spans a broad range of deal types, geographies and industries, although health & life sciences remain an area of expertise. In addition to the commercial aspects of this work, strong governance, sensitive people and political factors and robust programme management are all key factors.
In addition to her client work, Roberta is the Head of People for Consulting at PwC. PwC Consulting's strategy is to deliver issues led, asset backed, digitally enabled transformations for clients, in line with our purpose of building trust and solving difficult problems. As Head of People, Roberta shapes Consulting's strategic people priorities, supporting consultants to navigate a range of challenges, understand the learnings of the past and develop ways forward. Over the past 2 years, this has included response to the pandemic, continuing work related to diversity and inclusion, focus on wellbeing, cultural and leadership behavioural development.
Roberta attended The University of Chicago and has lived in the UK for 30 years. She joined PwC in 2017 having previously been with KPMG. She is a Chartered Management Consultant. Roberta is married with 2 children living in North London.
Our events are for adults aged 16 years and over.
For overseas delegates who wish to attend the event, please note that BCS does not issue invitation letters.
This event is brought to you by: BCS Consultancy specialist group