A discussion on the pre-requisites for safeguarding data and security measures to meet sophisticated array of cyber-security challenges.
Watch the video
Synopsis
Today, the increasing need to protect data and organisational information is well-recognised. Global access to electronic records and our increasing dependency on data mean that we all need to think seriously about what we store and how best to protect it. Many organisations have directly experienced, to varying degrees of seriousness, cyber-attacks or incidents that have given them cause for concern. Others are simply concerned about the possibility of weak controls or working practices which could result in a data breach – and perhaps aren't really sure where to start or which of the many standards (if any) might be appropriate for their organisation.
Whether it's a case of trying to get enough interest to secure organisational commitment and put good practice into action, or at the other end of the scale satisfying the expectations of an enquiring Board, those who are accountable for an organisation's data or reputation are increasingly finding themselves needing to have at hand a credible answer to the question "So how are we doing in terms of information security?".
In this session, we will discuss the pre-requisites for safeguarding data, and the measures you need to make sure are in place to meet an increasingly sophisticated array of cyber-security challenges. The session will consider cyber security from a management controls and governance perspective, so will be as relevant to non-technical senior managers as it will to those with specific information systems or security responsibilities.
About the speakers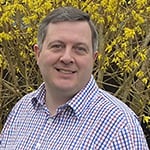 Paul Sypko, Partner, Adapta Consulting
Paul is an experienced technology management consultant and is a Partner with Adapta Consulting, a specialist firm of consultants that works mainly with organisations in the not-for-profit sector. During the past 20+ years working as a consultant, he has led assignments for more than 100 organisations, including charities, membership organisations, trade unions, trade associations, royal colleges, professional institutes and other not for-profit and commercial organisations – almost all of which routinely handle large quantities of sensitive personal data and other confidential information.
He has increasingly seen during that time the importance of good information security practices and the growing attention on cyber security and data protection in particular. Prior to working with Adapta, Paul held senior roles at not-for-profit specialists Sayer Vincent, Crowe UK, BlueSpark Consulting and "Strategy &" (now part of PwC). Paul holds a MA (Oxon) degree from the University of Oxford, having gained a scholarship to read Economics and Management at St. John's College and the Saïd Business School. In his spare time, he is a trustee for a local Scout group.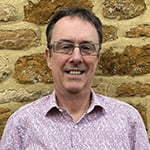 David Membrey, Senior Consultant, Adapta Consulting
David is a Senior Consultant with Adapta Consulting and specialises in charity governance, risk management and the use of information systems to drive charitable objectives. He has over thirty years' experience in the not-for-profit sector having started his career working for the international development charity Book Aid International where he was responsible for finance, IT and operations. He has most recently been Deputy CEO of the Charity Finance Group where he was responsible for IT, risk management, governance and finance.
Throughout his career he has been responsible for the selection and implementation of IT systems, and as such as developed deep knowledge of information security practices and data protection in particular. David has an MPhil from the Warburg Institute, a Diploma in Information Science from University College, London and a Diploma in Charity Finance from the Institute of Chartered Accountants in England and Wales. He also has had long experience of trusteeship and is currently a board member of SOCITM Third Sector and a trustee and Vice Chair of Keep Britain Tidy.
Our events are for adults aged 16 years and over.
This event is brought to you by: BCS London West branch