BCS Business Change specialist group.
Watch the video
Synopsis
Google and Intel's success using Objectives and Key Results has lead widespread adoption. To some they are little more than a reinvention of top-down management by objective. Those people fear OKRs represent the return of return to command and control - decidedly unagile.
That is what this former OKR cynic thought, but after using OKRs with teams he got a surprise: they work. Used right OKRs fit well with agile.
OKRs offer the tantalising prospect of reawakening Agile's radical side, aligning management with teams, improving communication, resolving the tyranny of the backlog and enhancing business benefit.
In this presentation Allan Kelly will share his journey from cynic to enthusiast and explain some of his surprising conclusions about how to us OKRs with agile.
About the speaker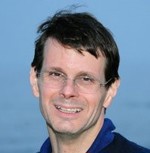 Allan Kelly
Allan Kelly considers himself an Agile Guide - he helps software professionals enjoy more fulfilling and satisfying work by improving the way work is organised and requests are made.
Happier people and better ways of working make for more effective companies, greater value and competitive advantage.
His wide experience of the challenges faced in software development underpins his advice, coaching, training and writing. Allan's latest book is "Succeeding with OKRs in Agile"; on Twitter he is @allankellynet.
Our events are for adults aged 16 years and over.
This event is brought to you by: BCS Business Change specialist group