We are fortunate to have such an influential and BCS award-winning speaker.
Speaker
Cheryl Hartley, Service Management and Operation Lead, HMRC
Agenda
18:30 - House business and introductions
18:45 - Talk by Cheryl
19:45 - Questions and Answers
20:15 - Close
Synopsis
Interactive Zoom Event. This will not be recorded.
We are very lucky to have such an influential and BCS awarding-winning speaker. I feel this will be truly inspirational talk for those wanting to make their careers.
About the speakers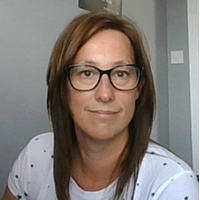 My name is Cheryl Hartley and I lead Service Management and Operation within HMRC and my teams govern and assure all the technical delivery teams to ensure we deliver a fantastic level of service. Within my operational arm we are transforming and becoming a technical platform organisation whilst growing the platform at pace. I also have accountability for the IT aspects of HMRC's Key business events, within the last two years we have expanded this to include EU Exit, COVID 19 and HMRC's response to these challenges.
My career path has taken a few twists in turns and leading in one of Europe's largest IT estate is something I would never have even considered as a possible job role for me. I have been in the Civil Service for 21 years, working predominantly in Operational support areas, before changing professions all together and moving into IT in HMRC in 2015. Of all the jobs on offer at the time this one was the scariest one, I had a lot to prove I had no technical background but with the right core skills and a lot of hard work I have since delivered three roles in Service Management each time on promotion, completed ITIL V3 and now V4 and last year I had the honour of being awarded the BCS IT Service and Support professional of the year.
I am a massive believer in "You make your own destiny", no one is going to care more about your development than you, no one is going to do it for you. You have to take personal responsibility to get what you deserve and that might mean you have setbacks along the way, but they are the things you learn from the most and also show your character. I'm hugely passionate about being a role model getting things done but more importantly through behaviours and leadership, it's important for me to pay it forward and help someone else's career, see things from a different perspective and make HMRC a better place to work.
Personally, I'm a Mam and now a Grandma, a season ticket holder, I have an extended family in Germany and I love my beach holidays, which is definitely my re-charge time.
Our events are for adults aged 16 years and over.
This event is brought to you by: BCS Shropshire branch