A BCS Programme for Experienced, New and Aspiring Consultants
Videos and presentations
View the videos and presentation slides from this session
Synopsis
Benefit from the wisdom and expertise of experienced consultants to maximise your success in consultancy!
This programme will be particularly valuable for new and aspiring consultants. It is a series of short, interactive, TED-style talks, where expert speakers discuss success factors with an audience that harnesses the wisdom of experienced consultants with the energy of newcomers. It is aimed at new entrants to the profession as well as experienced IT practitioners from all specialities who are considering a move into consultancy. We also encourage experienced consultants to join the audience and share their own thoughts, advice and experiences.
The sessions will be around 15-20 minutes of presentation with a further 10-15 minutes allowed for contributions from other experienced attendees and questions from the audience. Three topics are covered in each 90-minute event. The talks will also be made available as a set of 21 videos to provide a permanent resource for people starting a consultancy career.
Episode seven examines:
Thought Leadership and Reputation
Getting Decisions Made and Delivered
Successful Delivery and Beyond
About the speakers
Francis Buamah BSc

Francis is a Partner at Phillips Consulting and serves as the Chief Operating Officer. He is a transformative business leader with over 22 years' management consulting experience, working previously for KPMG, EY and Capgemini to help transform businesses to serve us better. Francis has extensive international, cultural and diversity experience working across the UK, Germany, France Netherlands, Belgium, Republic of Ireland, Poland, Slovenia, Turkey, USA, India, Ghana, Nigeria & South Africa on multiple multimillion pound programmes throughout his career. He has a passion for sustainable business innovation and digital transformation. He explores how he can help leaders, business and organisations to continue to improve our lives for the better. He is an advocate for giving back, who proudly completed and raised over £800 for the British Heart Foundation Charity London to Brighton 54-mile bike ride and served as mentor for inner city secondary school children. Francis can be summed as a "lifer" management consultant.
Dr Alan Warr BA MBA MSc PhD CITP MBCS FCMI FIC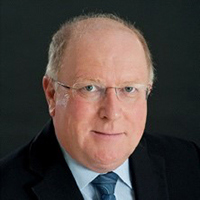 Dr Warr is a practicing IT transformation consultant with over two decades of IT and business consultancy experience. His doctoral research at the London Business School investigated what explains success at the strategic management of IT in large, complex organisations. This led on to advisory and interim management roles in IT engagement with large organisations such as BT, Bupa, KPMG, Capita and the NHS. Alan is the Chair of the BCS Consultancy SG, a Chartered IT Professional, and a fellow of the Institute of Consulting.
Jackie Panasuik BSc MBA

Jackie currently serves as Chief of Staff for Deloitte Consulting's US Investment Management & Real Estate practice, enabling practice leadership and go-to-market efforts via financial analysis, annual planning, talent support, performance management, and strategic projects. Her past leadership roles as a client service professional focused on strategic digital transformation initiatives necessary to elevate customer engagement, strengthen brands, and optimize IT operations for multi-national B2B and B2C organizations. She has held global delivery leadership roles in the USA, Hungary, India, Hong Kong, and Brazil. Jackie holds a Bachelor's of Science in Management from Boston College and a Master of Business Administration from the Stanford University Graduate School of Business where she also served as an Arbuckle Leadership Fellow.
This event is brought to you by: BCS Consultancy specialist group