Please join us to hear about the best leadership behaviours for effective Agile.
Watch the video

Synopsis
Agility is supported by methodologies, processes and techniques. Still, true organisational agility can only be achieved if it is supported by leadership behaviours that normalise, value and encourage agile approaches. This talk will explain and provide examples of these leadership behaviours, discuss why they are so challenging to adopt for many in senior positions and how you can help encourage their adoption.
About the speaker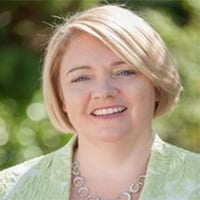 Melanie Franklin, Agile Change Management Limited

Responsible for the successful delivery of many agile change initiatives. Builds strong relationships with stakeholders who have not worked in with agile approaches before, and helps them discover the advantages and overcome the challenges of this way of working.
Acknowledged as a thought leader in Agile Change Management, through academic research and practical consulting for global organisations as diverse as the United Nations, utility and telecoms, global consultancies, universities, health services and central government functions in Europe and the Middle East.
Chartered Management Consultant, Chief Examiner for the Agile Change Agent certification, founder of the Continuous Change Community. Respected author of many textbooks and articles on project, programme, portfolio and change management.
Our events are for adults aged 16 years and over.
BCS is a membership organisation. If you enjoy this event, please consider joining BCS. You'll be very welcome. You'll receive access to many exclusive career development tools, an introduction to a thriving professional community and also help us Make IT Good For Society. Join BCS today 
This event is brought to you by: BCS Project Management SG (PROMS-G)