Business Change specialist group.
Watch the video

Synopsis
As the UK's leading pharmacy Boots UK had a key role to play in supporting our customers and communities through the pandemic. This business response required a step change in how IT worked with the business to deliver change at pace.
This was done through adapting ways of working and driving digital transformation; whether that be through platform modernisation in Azure or working with 3rd parties in new ways. The outcome of this change meant that Boots UK was able to support Government and NHS through initiatives such as COVID testing and vaccinations.
About the speakers
Gareth Elliott
Gareth's approach to Enterprise Architecture is to blend consultation and customer facing skills with a technical background to build strong relationships with stakeholders and IT teams across the different business units of any organisation, customer or partner.
Within WBA supports the IT and pharmacy business leadership in the creation of strategy and long-range roadmaps.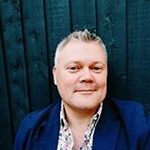 John O'Donnell MBA, FCMI
John is an experienced senior IT director with an expansive skill get gained from leading a broad range of IT teams and technologies.
As the Boots UK IT Healthcare Director for the Boots Pharmacy and Boots Opticians for WBA. John has led the IT transformation of healthcare instore platforms and Digital healthcare channels since 2019. These IT platforms support over 20,000 Healthcare professionals across 2200+ UK stores.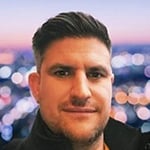 Andrew Watkins MRPharms
Andrew is qualified pharmacy professional with over 20 years of retail pharmacy experience who has pivoted his career to focus on Healthcare technology.
Experienced in Product Management, Business and Enterprise Architecture, Andrew has most recently led delivery of Digital Healthcare within Boots UK.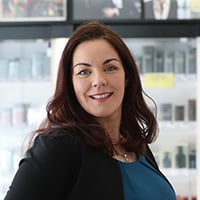 Michelle Kearns
Michelle is Head of IT at Boots Ireland as a strategic leader to ensure that Boots in Ireland has all it needs to offer the customers of Ireland the best possible Boots experience. Michelle has a background in health informatics and has spent her career working with healthcare organisations.
Michelle was a founding member of the Council of Clinical Information Officers in Ireland, a founding Director of One HealthTech Ireland, and an adviser to the World Health Organisation.
Our events are for adults aged 16 years and over.
BCS is a membership organisation. If you enjoy this event, please consider joining BCS. You'll be very welcome. You'll receive access to many exclusive career development tools, an introduction to a thriving professional community and also help us Make IT Good For Society. Join BCS today.
For overseas delegates who wish to attend the event, please note that BCS does not issue invitation letters.
This event is brought to you by: BCS Business Change specialist group