FEDIP, The Federation for Informatics Professionals in Health and Social Care BCS, The Chartered Institute for IT
Watch the video
Synopsis
Dr Philip Scott, Chair of the BCS Health & Care Executive, will give an overview of health and care at BCS and FEDIP, and how its health and care specialist groups such as BCS Nursing and BCS Primary Health Care, contribute to professionalising health and care workers.
What can I expect from this session?
An overview of BCS
How membership can benefit you on your professional journey
An introduction to the BCS Health & Care Executive, and a behind the scenes look at what we are working on right now
A first look at our forthcoming CPD series
The future of CPD at FEDIP
A rundown of what will be coming in our September conference and why you need to be there.
About the speaker
Dr Philip Scott, CITP FBCS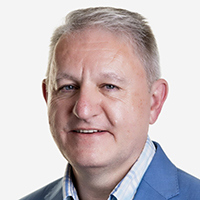 Dr Philip Scott is Programme Director, MSc Digital Skills for Health and Care Professions at the Institute of Management and Health, UWTSD. He is also Deputy Editor, BMJ Health & Care Informatics, serves on the Boards of PRSB, HL7 UK, NICE Content Advisory Board and is Chair of the EFMI Evaluation Working Group. Philip has worked in health and care informatics for over twenty-five years and now chairs the BCS Health & Care Executive.
Our events are for adults aged 16 years and over.
BCS is a membership organisation. If you enjoy this event, please consider joining BCS. You'll be very welcome. You'll receive access to many exclusive career development tools, an introduction to a thriving professional community and also help us Make IT Good For Society. Join BCS today.
For overseas delegates who wish to attend the event, please note that BCS does not issue invitation letters.
This event is brought to you by: FEDIP, The Federation for Informatics Professionals in Health and Social Care and BCS Health and Care