This session by BCS IRMA SG explores the themes of compliance and Schrems II judgement.
Watch the video
Synopsis
Data transfer between the EU and the US has become commonplace through the use of US based cloud services. However, the Schrems II judgment has crystallised the compliance risks around the privacy of personal data highlighting the differences in the rules between jurisdictions. The consequences of this judgement are still being played out and have the potential to be very disruptive. The European Data Protection Board recommendations are that contractual clauses are not sufficient and require supplementary technical measures to be implemented. This presentation discusses these technical measures and the growth of interest in the sovereign cloud.
After attending this presentation, you will be able to:
Explain the Schrems II judgment on the privacy of personal data held outside of Europe.
List the European Data Protection Board recommendations for compliant processing.
Describe four key areas cloud sovereignty.
Compare how the technical approaches to confidential computing meet the EDPB requirements.
About the speaker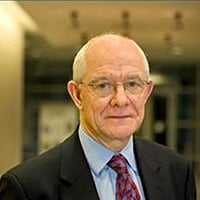 Mike Small CEng, FBCS, MIET, CITP, Senior Analyst, KuppingerCole Analysts AG
Mike Small has over 40 years' experience in the IT industry. He is a distinguished analyst at KuppingerCole and a visiting lecturer in information security at the University of Salford in England.
At KuppingerCole, Mike is responsible for research coverage in the area of security and compliance around cloud services. He has published extensive research into this area as well as providing consulting services to KuppingerCole customers around cloud policy and risk assessment.
He previously worked for CA Technologies Inc (now acquired by Broadcom) where he developed the strategy for identity and access management and was VP responsible for product development. He is a frequent speaker at IT security events around EMEA and contributor to the security press.
Mike began his career with International Computers and Tabulators (which later became International Computers Limited), where he was the architect for a number of leading-edge information technology development projects ranging from system software to artificial intelligence.
He is a Chartered Engineer, a Chartered Information Technology Professional, a Fellow of the British Computer Society, and a Member of the Institution of Engineering and Technology. He has a first-class honours degree in engineering from Brunel University.
Our events are for adults aged 16 years and over.
This event is brought to you by: BCS Information Risk Management and Assurance (IRMA) SG