The 2022 lecture in memory of Derek Hoy is this year delivered by Andy Kinnear of Ethical Healthcare Consulting. 
Watch the video
Speakers
Dr Heather Strachan, former Chair, BCS Health & Care Scotland
Sharon Levy, also former Chair, BCS Health & Care Scotland
Andy Kinnear, Ethical Healthcare Consulting
Synopsis
Realising value from digital investment
How do you ensure the investment we make in money, time and emotion translates into improved experience for our frontline clinicians, our public and our patients? A discussion.
About the speakers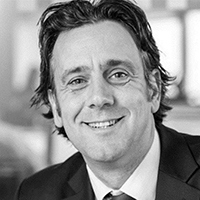 Andy Kinnear, Ethical Healthcare Consulting
Andy is a Chief Information Officer with an outstanding delivery record in leading major organisational and IT-enabled change programmes, across a 23-year career in the NHS.
Andy passionately believes in the transformation that Information and Technology can bring to the commissioning and delivery of healthcare services, and is in the enviable position of making this vision a reality. Andy understands the broad range of technical and change skills needed to realise a lasting benefit and has built a strong delivery team to ensure success for customers. Andy supports the development of the NHS Informatics Strategy and regularly presents at National Informatics conferences.
Our events are for adults aged 16 years and over.
BCS is a membership organisation. If you enjoy this event, please consider joining BCS. You'll be very welcome. You'll receive access to many exclusive career development tools, an introduction to a thriving professional community and also help us make IT good for society. Join BCS today.
This event is brought to you by: BCS Health and Care in Scotland specialist group