In this talk, Ceri Jones discusses the elements required to implement a successful problem management practice.
Speaker
Ceri Jones
Agenda
6:00pm - Refreshments and networking
8:00pm - Estimated finish time
Synopsis
Service failures can have impacts beyond simply time and money - they could cost you your business.
Problem management is the ISO/IEC 20000 and ITIL process that aims to prevent service failures, from the perspective that prevention is better than cure.
In this talk Ceri Jones discusses the elements required to implement a successful problem management practice, what you really need to do to prevent recurring issues, and how to recognise when problem management's not working as it should.
Ceri's material has been developed with Michael Hall, author of the BCS published book Problem Management: An implementation guide for the real world.
About the speaker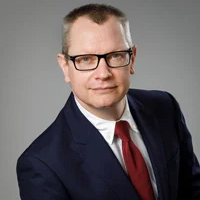 Ceri Jones
Ceri's IT career spans more than 25 years, and has been spent working within the financial services industry.
Initially specialising in operating systems, servers, networks and datacenters, he discovered that problem management actually had an application in the real world when reviewing the details of many years' IT incidents as part of a service improvement initiative.
Understanding the reasons why incidents occur has convinced him that organisations should embrace ISO/IEC 20000 and ITIL service management practices.
Our events are for adults aged 16 years and over.
BCS is a membership organisation. If you enjoy this event, please consider joining BCS. You'll be very welcome. You'll receive access to many exclusive career development tools, an introduction to a thriving professional community and also help us Make IT Good For Society. Join BCS today
For overseas delegates who wish to attend the event, please note that BCS does not issue invitation letters.
COVID-19
BCS is following government guidelines and we would ask attendees to continue to also follow these guidelines. Please go to https://www.nhs.uk/conditions/coronavirus-covid-19/ for more information, advice, and instructions.
This event is brought to you by: BCS Edinburgh branch