Join Michael Haber for this presentation hosted by the Nottingham and Derby Branch.
Watch the video
Synopsis
The talk will focus on a particularly tricky P1 incident and resolution. The focus will be on
The 'Once in 20 years' nature of the issue
Managing the team of people fixing the issue
Assessing the suggestions for fixes from colleagues
Management concerns around time to resolution
Using simple visuals to share understanding and maintain trust
Scientific problem solving under pressure
There will be a focus on visual problem solving, perspectives and blame management.
About the speaker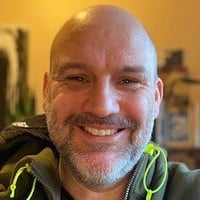 Michael Haber
Mike is a visual consultant. He uses drawings to help experts communicate messy problems quickly and accurately.
He has over 20 years experience in full stack Linux and Open Source technology.
Cynefin, Systems Thinking and Team Coaching methods are never far from his mind.
Our events are for adults aged 16 years and over.
BCS is a membership organisation. If you enjoy this event, please consider joining BCS. You'll be very welcome. You'll receive access to many exclusive career development tools, an introduction to a thriving professional community and also help us make IT good for society. Join BCS today.
This event is brought to you by: BCS Nottingham and Derby branch