What role does technology have in helping the planet to achieve net-zero – and what do SME's need to do to become sustainable?
Speakers
Keynote speaker - Russell Macdonald - CTO Public Sector & Hybrid Cloud, Hewlett Packard Enterprise
Alex Bardell - BCS Green IT Specialist Group
John Booth - BCS Green IT Specialist Group
Agenda
2:00pm - Registration and refreshments
2:30pm - Industry talk - Russell Macdonald, CTO Public Sector & Hybrid Cloud, Hewlett Packard Enterprise
3:00pm - What are the gaps in the pathway to Net Zero? And how to fill them? Alex Bardell and John Booth, BCS Green IT Specialist Group
3:30pm - Coffee break
3:50pm - Interactive workshops
5:00pm - Close and networking
Synopsis
What role does technology have in helping the planet to achieve net-zero – and what do SME's need to do to become sustainable and to comply with new green legislation? These are the two questions that will be addressed at an interactive event in London organised by BCS, The Chartered Institute for IT. As well as a speaker from a leading organisation using tech as part of the path to net-zero, there will be practical sessions covering top tips on how to become a greener organisation.
Can technology really be sustainable?
Digital transformation and the explosion of data growth means that the technology sector is not only consuming a significant proportion of world energy but it is also one of the fastest growing industrial sectors on earth, at a time when we desperately need to reduce greenhouse emissions to achieve science-based climate targets. That exponential growth of technology is also generating huge quantities of e-waste, with the UK one of the largest producers of e-waste per head of population in the world, while the demand for new devices drives extraction of rare earth materials.
In this session, Russell Macdonald, Chief Technologist at Hewlett Packard Enterprise, discusses approaches for sustainable IT and the need to shift towards a more circular economy.
In June 2019, UK legislation committed the nations of the UK to reducing all greenhouse gas emissions to net zero by 2050.
Join us to hear what that means in practice and how firms, particularly SMEs, can help achieve this target.
To support your continued learning after the event, we're giving attendees free access to one of the new BCS Green IT CPD modules.
About the speakers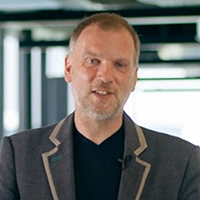 Russell Macdonald
Russell Macdonald is a Chief Technologist with Hewlett Packard Enterprise (HPE) based in London. Russell is a strategic advisor to government and public sector organisations on hybrid cloud and sustainable IT strategies. Prior to joining HPE, he worked for and with leading cloud providers as a technology evangelist, cloud consultant and programme manager for large-scale IT transformations. Russell is a Member of BCS, The Chartered Institute for IT (MBCS).
John Booth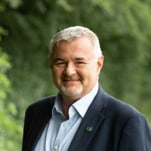 John Booth is a well-known figure in EU data centre circles, primarily for his role as reviewer for the EU Code of Conduct for Data Centres (Energy Efficiency) (EUCOC) programme and his work with the Certified Energy Efficiency Data Centre Award (CEEDA) & Data Centre Alliance Certification (which assesses data centres to a subset of the EUCOC best practices and EN 50600 respectively.)
He is also the chair of the Data Centre Alliance's (DCA) Energy Efficiency & member of the Sustainability steering group, shaping the DCA's policy on these topics as well as providing support to the DCA in other steering groups and the Alliance's wider activities.
He is the Vice Chair of the British Computer Society, Chartered Institute for IT, Green IT specialist group.
He is also the Chair of the BSI TCT7/3 committee that works upon the EN50600 Data Centres Design and Build Standards and ISO/IEC 30134 series of Data Centre KPI's (PUE ETC).
John also sits on the Advisory Board of the Sustainable Digital Infrastructure Alliance and on the Infrastructure Masons Sustainability Committee.
He runs his own Green IT consultancy, Carbon3IT Ltd, providing support to organisations that are preparing to adopt various data centre standards including the more general standards such as Quality, Environment, Business Continuity, Information Security, and Energy Management. They also provide specialist niche consultancy in the field of Green IT including Data Centre Energy Efficiency & Sustainability.
Carbon3IT Ltd is currently working on a number of data centre carbon footprinting projects for 2 major clients.
John is recently worked with the TIC Council developing audit criteria for the EU Taxonomy regulations.
John is a lead auditor for ISO50001: (2011/2018) Energy Management Systems and ISO 22301 Business Continuity Management Systems, is a Certified Data Centre Audit Professional CDCAP TM (Recert 2021), a Certified Data Centre Sustainability Professional CDCSP™ (2021) and is an EMA ESOS registered Assessor.
John was recently received the Data Centre Solutions Magazine "Outstanding contribution to efficiency and sustainability" award for 2023.
He is also the Technical Director of the National Data Centre Academy, which hopes to provide practical technical training to the data centre community in the near future.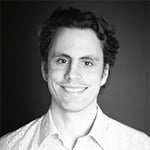 Alex Bardell
Bio to follow.
Our events are for adults aged 16 years and over.
BCS is a membership organisation. If you enjoy this event, please consider joining BCS. You'll be very welcome. You'll receive access to many exclusive career development tools, an introduction to a thriving professional community and also help us Make IT Good For Society. Join BCS today
COVID-19
BCS is following government guidelines and we would ask attendees to continue to also follow these guidelines. Please go to https://www.nhs.uk/conditions/coronavirus-covid-19/ for more information, advice, and instructions.
This event is brought to you by: BCS, The Chartered Institute for IT and BCS GreenIT specialist group