We will be discussing the importance of the skill reform and encouraging more women to pursue careers in IT and as consultants.
Watch the video
Synopsis
Join our panel of five female leaders in consultancy. We will discuss the importance of the skills reform and encourage more women to pursue careers in IT and as consultants.
The panellists will share their own experiences and insights on how to build a successful career in technology and the consulting industry, as well as strategies to overcome gender barriers and stereotypes.
They will also discuss the industry's changing landscape and how women can leverage technology to create new opportunities for themselves.
The event is a great opportunity for women considering a career in IT to hear from successful female leaders and gain valuable insights on how to succeed in this field. Attendees can expect to leave the event feeling inspired and motivated to pursue their careers in IT and consulting.
About the speakers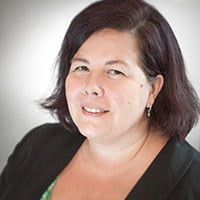 Andrea Palmer, BCSWomen SG Chairwoman and Principal Consultant at Infosys Consulting
Andrea's career spans over 20 years and her career has includes programming, analysis, project management, technical delivery, business change and consultancy within the energy, telecoms, and retail sectors.
She has a degree in Science (biology/chemistry), second degree in Psychology and an MBA. Andrea feels passionately about encouraging and supporting women in technical roles through mentoring, coaching, speaking at events and is a co-author of Women in Tech which she wrote with 5 fellow BCS Women. In 2021 she was voted CW 4th Most Influential Woman in Tech UK and joined the Computer Weekly Hall of Fame in 2022.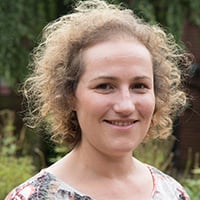 Jo Stansfield, Founder & Director - Inclusioneering Limited
Jo began her career as an engineer, developing enterprise software for global industry, spanning oil & gas, automotive, aerospace and marine sectors. Having pivoted her focus from the technical to human dimensions of engineering, Jo now works as a business psychologist. She retrained with an MSc in Organisational and Business Psychology, with thesis research topic "Lessons for Gender and Racial Diversity within Technology".
Jo is Founder and Director of Inclusioneering Limited, a social enterprise offering Diversity, Equity and Inclusion consultancy in the technology and engineering domains. Alongside this, Jo holds a number of voluntary positions including committee member of BCS Women, and Fellow of AI ethics and audit charity, ForHumanity.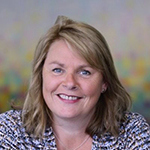 Tricia Phillips, Managing Partner - Cadence Innova
Tricia Phillips is a Managing Partner at Cadence Innova, the go-to SME for public services transformation, who discover, design and deliver positive change. A Chartered Management Consultant and EMBA qualified strategic leader with 30 years of global leadership, business growth and operational experience at board and CEO level. Tricia has a strong auditable track record of simplifying complexity, boosting clients' growth agendas, and bringing about sustainable and profitable business solutions. Tricia is a transformation and innovation advocate, who enables positive change through digital-by-default, user-centred services with lasting impact that enhances customer and user experiences.
Tricia plays an active role in Cadence Inova's mission to inspire and enable customers to deliver services that make people's lives better, communities more connected and enterprises more sustainable.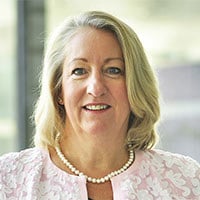 Rebecca George, Independent Chair Skills Steering Board - Department for Education and Past President of the BCS, the Chartered Institute of IT
Rebecca George has worked with Public Sector clients for the last 20 years, focusing on digital transformation and leveraging data.
Until 2021 Rebecca was Managing Partner, Government and Public Services at Deloitte – running the business across 25 countries. She was also on the Board of the City Mental Health Alliance and Chaired the T-Level Reform Board.
Rebecca is the Independent Chair of the Skills Steering Board for the Department of Education, overseeing reform in further education, technical education and life-long learning. She was honoured with an OBE in 2006 for her work with the Government on sustainable communities and a CBE in 2023 for promoting Diversity in the IT Profession.
Our events are for adults aged 16 years and over.
BCS is a membership organisation. If you enjoy this event, please consider joining BCS. You'll be very welcome. You'll receive access to many exclusive career development tools, an introduction to a thriving professional community and also help us make IT good for society. Join BCS today. 
For overseas delegates who wish to attend the event, please note that BCS does not issue invitation letters.
COVID-19
BCS is following government guidelines and we would ask attendees to continue to also follow these guidelines. Please go to https://www.nhs.uk/conditions/coronavirus-covid-19/ for more information, advice, and instructions.
This event is brought to you by: BCS Consultancy specialist group and BCSWomen specialist group