Join the Cheltenham & Gloucester Branch as they look at AI creativity and controversy.
Speaker
Dr. Will Sayers
Agenda
6:00pm - Refreshment and Networking
6:45pm - Talk about AI Creativity and Controversy with Dr. Will Sayers
7:00pm - 7:45pm - Questions and answers
Synopsis
Generative models are a type of artificial intelligence (AI) that can create new data based on existing data, such as text, images, audio, or video.
They have many applications in various domains, such as natural language processing, computer vision, speech synthesis, and creative arts. However, they also pose significant ethical challenges, such as the potential for misuse, deception, bias, and harm.
In this talk, we will explore some of the ethical issues, concerns, and future trends related to generative models and large language models in particular, which is an area of significant interest at present with ChatGPT and GPT-4, along with other models gaining in popularity.
We will discuss some of the questions that arise from the use of these models particularly in areas such as quality of output, fake news, deepfakes, privacy and security, bias, and benefits or risks for the future.
Disclaimer: This synopsis was written with the help of GPT-4!
About the speaker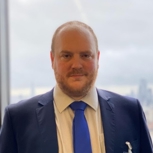 Dr. Will Sayers has significant experience and has undertaken considerable research in software engineering, artificial intelligence and optimisation algorithms.
Of particular interest are web-based systems; data extraction, transformation and loading, and warehousing systems; multi-objective optimisation algorithms and machine learning techniques using deep neural networks.
He has undertaken exploratory data analysis and reporting, as well as developing machine learning models based off that work, launched and used in production systems.
He has published several journal and conference papers on optimisation algorithms and deep learning.
Our events are for adults aged 16 years and over.
BCS is a membership organisation. If you enjoy this event, please consider joining BCS. You'll be very welcome. You'll receive access to many exclusive career development tools, an introduction to a thriving professional community and also help us Make IT Good For Society. Join BCS today
For overseas delegates who wish to attend the event, please note that BCS does not issue invitation letters.
COVID-19
BCS is following government guidelines and we would ask attendees to continue to also follow these guidelines. Please go to https://www.nhs.uk/conditions/coronavirus-covid-19/ for more information, advice, and instructions.
This event is brought to you by: BCS Cheltenham and Gloucester branch