Explore the fusion of law and technology at our Legal Tech event, featuring industry insights and graduate opportunities.
Watch the video
Synopsis
Undeniably, technology has become an integral part of legal practice, shaping daily operations and redefining client service paradigms. This technological evolution spans far beyond the realm of artificial intelligence, as it rapidly and decisively establishes its niche as a distinctive practice area.
Within this context, roles such as Chief Technology Officer (CTO) and Legal Engineer have seamlessly integrated into law firms, underscoring the profound impact of technology. What's particularly captivating is the cascade of fresh graduate prospects this fast-growing space affords.
This landscape extends its opportunities not only to law graduates but also individuals from diverse disciplinary backgrounds. The two realms of law and technology are converging, creating an array of career opportunities that transcend traditional boundaries. Our event boasts two dynamic speakers who will unravel the layers of this evolving landscape.
About the speaker
Lauren Watson
Lauren Watson has worked in the legal sector for the last 10 years, with over 5 years working for legal technology companies in the UK.
She's worked with hundreds of law firms ranging from mid-market firms to the global top 20 to manage all aspects of people, process and technology. Lauren is passionate about the intersection of law and technology, and how that can deliver benefits to the whole legal market.
Lauren is currently Head of Product Marketing at Robin AI, a contract infrastructure platform. She previously held sales, partnerships and go-to-market strategy roles at Legl, CrowdJustice and Jameson Legal.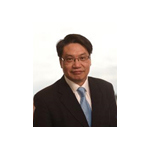 Dr. Alan Ma
Dr. Alan Ma stands at the crossroads of IT, Engineering, and Law, wielding a diverse background to complement his role as a Law Lecturer at Birmingham City University.
A qualified solicitor in England and Wales, as well as Scotland*, Alan is a Fellow of the Chartered Institute of Arbitrators, a Chartered Engineer, and a full member of the BCS, The Chartered Institute for IT.
With over three decades of cumulative experience spanning engineering, computing technology, and legal practice, Alan's journey is marked by a dynamic fusion of these disciplines.
Prior to his academic tenure at Birmingham City University, he held the position of Resident Partner at a Hong Kong branch office of an English law firm, where he practiced English law across three jurisdictions. * Non-practising in Scotland on the Roll of the Law Society of Scotland.
Our events are for adults aged 16 years and over.
BCS is a membership organisation. If you enjoy this event, please consider joining BCS. You'll be very welcome. You'll receive access to many exclusive career development tools, an introduction to a thriving professional community and also help us Make IT Good For Society. Join BCS today
For overseas delegates who wish to attend the event, please note that BCS does not issue invitation letters.
COVID-19
BCS is following government guidelines and we would ask attendees to continue to also follow these guidelines. Please go to https://www.nhs.uk/conditions/coronavirus-covid-19/ for more information, advice, and instructions.
This event is brought to you by: BCS Birmingham branch