How children can learn about implications of artificial intelligence through experimenting and making, with machine learning technologies
Speaker
Dale Lane
Agenda
6:00pm - Start - The presentation
7:00pm - Estimated finish of presentation and start of AGM
8:30pm - Estimated finish of e-Learning AGM
Synopsis
Artificial intelligence plays a role in all of our lives, and all indications suggest that role will continue to increase. As technologists, we have a responsibility to help prepare our children for a future with AI. The next generation need to understand both the opportunities and the risks that these technologies bring. They need to be able to engage in a society-wide debate about how these technologies are applied and where there should be oversight.
In this webinar, Dale will share his experiences in creating and enabling this sort of education. He'll demo some of the AI projects that he has seen school children create, and discuss what he saw them learn from the experience.
About the speaker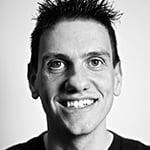 Dale Lane
Dale is a Chief Architect for IBM with an interest in supporting the education of science and technology in schools. He spent several years as a developer of IBM's artificial intelligence platform, Watson, helping to create several of the Watson technologies.
Dale is the author of "Machine Learning for Kids", and the creator of the supporting website MachineLearningForKids.co.uk [ML4K] and book, which is used by children around the world to learn about artificial intelligence by creating and playing with machine learning technologies.
This free resource, Machine Learning for Kids [ML4K], has over 40 activities, using scratch. It is designed for teachers and their pupils, but also used by self study students and by coding clubs. It is aimed mainly at primary children but can be used at secondary level, including to create projects.
ML4K has been translated been translated into 20 languages, and used in over 100 different countries, including Spain, Germany, Canada and the UAE.
Our events are for adults aged 16 years and over.
BCS is a membership organisation. If you enjoy this event, please consider joining BCS. You'll be very welcome. You'll receive access to many exclusive career development tools, an introduction to a thriving professional community and also help us Make IT Good For Society. Join BCS today
For overseas delegates who wish to attend the event, please note that BCS does not issue invitation letters.
This event is brought to you by: BCS e-Learning specialist group