Learning and Development specialist group event.
This event has been postponed and will be rescheduled.
Speaker
Ian Borthwick BCS, The Chartered Institute for IT - Head of Publishing
Agenda
7:00pm - Introduction
7:05pm - Speaker
7:45pm - Questions
8:00pm - End
Synopsis
What does it take to write and publish a book?
What are my options, and is there a process?
How do I know where to look for support?
Who can help me break the barrier to becoming a published author?
If you've ever wondered what it takes and how it works to write and publish a book – or how the process itself works in the background – this is the event for you.
Led by BCS' own Head of Publishing, Ian Borthwick, the event will focus primarily on the business tech market as a case in point. Come armed with your difficult questions and tricky challenges, as well as your own appetite to get engaged. Because if there's one thing we need help authors get published as the The Home of IT Publishing, it's the support of our networks to get the right ideas over the line and to help spread the word about our new creations when they go live! BCS have a number of roles that you can engage in to help develop your writing, reviewing and editing skills, so there's more than one opportunity to be involved!
About the speaker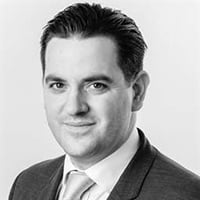 Ian Borthwick
Ian is Head of Publishing at BCS Learning and Development Ltd, part of BCS, The Chartered Institute for IT, where he runs the books and journals programmes as well as supporting professional learning and educational resources and bespoke organisational outputs.
He has nearly 20 years' experience in STM publishing, having worked at BCS since 2016, and previously at the Institution of Engineering and Technology (2011-2016), Woodhead Publishing (2006-2011) and IWA Publishing (2003-2006).
Ian served as the Under-35 Board Member of STM, the International Association of Scientific, Technical and Medical Publishers from 2008 to 2014, and as Co-Chair of the STM Early Career Publishers (ECP) Committee from 2014 to 2016, and has been a Mentor for the STM Mentoring Scheme since 2017.
Ian is also co-editor of a book on Academic and Professional Publishing (ISBN: 978-1843346692, Chandos Publishing, 2012).
Our events are for adults aged 16 years and over.
BCS is a membership organisation. If you enjoy this event, please consider joining BCS. You'll be very welcome. You'll receive access to many exclusive career development tools, an introduction to a thriving professional community and also help us Make IT Good For Society. Join BCS today
This event is brought to you by: BCS Learning and Development specialist group