Managing carbon emissions and e-waste requires a structured approach.
Watch the video
Synopsis
Corporate datacentres consume a significant – and increasing – portion of the world's energy. Managing carbon emissions and e-waste requires a structured approach. Join us for a discussion on setting targets, measuring carbon footprint, taking action to reduce emissions and reporting on progress. We'll also discuss our own approach and history in the realms of sustainability, from an IT and an organisational perspective.
About the speakers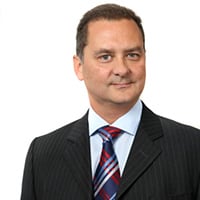 Rory Choudhuri
Solutions Marketing Director, Cloud, EMEA at VMWare Rory Choudhuri is the solutions marketing director for VMware in EMEA, responsible for defining and amplifying the benefits of the VMware Cloud portfolio.
This portfolio provides the platform for customers to integrate private, public, edge and hybrid clouds to enable their digital transformation and application modernisation journeys. Rory is also a VMware Sustainability Ambassador, with a long history of driving this topic to and with customers and partners.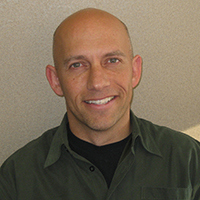 Vern Bolinius
Lead Cloud Solution Architect, VMware Cloud Vern Bolinius is a business-focused solution architect with 25+ years in the IT industry. His experience includes roles as an instructor, consultant, engineer, architect and business owner. An avid evangelist of VMware Cloud, Vern enjoys presenting and discussing cloud solutions with partners and customers alike.
Vern also focuses on sustainability. In his role as a VMware Sustainability Ambassador, Vern engages in discussions on all aspects of carbon footprint reduction. When not behind a laptop or in front of an audience, Vern enjoys travel and time outdoors running, canoeing, hiking and camping.
Our events are for adults aged 16 years and over.
BCS is a membership organisation. If you enjoy this event, please consider joining BCS. You'll be very welcome. You'll receive access to many exclusive career development tools, an introduction to a thriving professional community and also help us Make IT Good For Society. Join BCS today
This event is brought to you by: BCS London Central branch, BCS London North branch and BCS London South branch