The event is for IT professionals and IT-centric business owners considering retirement.
Speakers
Vidya Shankar Panchanathan (Vidya) - Self-employed Good Governance Implementer, Solutions Architect, Auditor and Speaker.
David John Wildsmith Lewis
Bethan Barnfield
Agenda
6:00pm - Welcome
6:11pm - Panel discussions
6:45pm - Audience participation, followed by questions and answers
7:01pm - Networking
9:00pm - Close
Synopsis
The event is for IT professionals and IT-centric business owners considering retirement.
A panel discussion about succession planning as well as, life after retirement and available options for consideration.
About the speaker
Vidya Shankar Panchanathan (Vidya)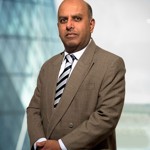 With a first degree in Computer Science (N. Staffordshire Polytechnic, Stafford, England) and a second degree in Knowledge Based Systems(AI) (Heriot-Watt University, Edinburgh, Scotland) in the 1980s, Vidya has worked for small and medium-size software houses (accounting, flight planning, engineer call-out systems), end-user organisations (freight forwarding system), British Rail Research (train movement simulator system), British Rail Business Systems (maintenance auditing and scheduling system) and large consultancy companies in various roles as software engineer, design authority, business systems analyst, technical support, consultant and project support manager.
In July 1999, he decided to leave "permanent" employment with a pension, company car, health insurance to become independent and setup The Hands-On Project Management Company Ltd and became an independent project manager. His first project management assignment as an independent project manager was at a large global pharmaceutical company with a remit of ensuring a smooth transition of their key systems to "roll-over" from 1999 to 2000, avoiding the millennium bug; No Pressure!
Having survived the millennium bug of 1999/2000 then the dot-com bust of early 2000s then the global financial crisis of late 2000s, with long-standing 33 years of marriage and two grown-up children, bearing battle-scars, Vidya now works as an independent Governance, Risk & Compliance advisory to organisations of all sizes and sectors, from 2 person Startups to the NHS to Construction to IT & Telecoms to Logistics & Distribution to Anti-Financial Crime. His advisory, implementation of management systems and internal audits for clients are benchmarked to National and International Standards such as ISO 9001 (Quality), 14001 (Environment), 27001 (Information Security), 22301 (Business Continuity), 45001 (Occupational health & safety) and regulations such as the UK General Data Protection Regulation (UK GDPR) and UKCA/CE Marking. Several of his clients have also achieved United Kingdom Accreditation Service (UKAS) certification to such standards by notified bodies such as the British Standards Institution (BSi).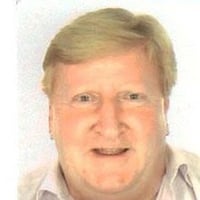 David John Wildsmith Lewis
A founding shareholder in PMI Global Holdings Limited, David John Wildsmith Lewis has a devoted a 40-year career to establishing himself as a banking and financial services guru.
Born in Cardiff, David was a graduate of LSE, in 1970 with a B.Sc. (Econ), he qualified as a Chartered Accountant with Arthur Andersen(including assignments in the Middle East), before joining clients building pan European groups via M&A in the global advertising and PR industry.
After 12 years as a senior manager for finance and operations in international investment and retail banks including qualifying for his ACIB, he joined KPMG in 1987 as a senior banking consultant. There followed three years as President and Chief executive of the NASD broker dealer First Affiliated Securities in San Diego California, managing 500 representatives across 50 states.
In 1994, he joined an ex KPMG colleague at the newly incorporated PMI Consult to meet the challenges of a post-communist Russia and Eastern Europe and moved on to lead the company through a 28-year strategy to build the global banking and financial services consultancy and resource management business that you see today.
In the last three years, he has increased his involvement in the BCS, the Chartered Institute of IT, as a member of the Central London, and Financial Services SG committees.
He is also treasurer for the newly formed BCS EMBRACE committee that seeks to ensure diversity and equality of opportunity in the sector a cause close to his political stance.
Bethan Barnfield
As a graduate of UMIST, Bethan has worked extensively in Financial Services (Citibank, HBOS, Lloyds Banking Group and International Currency Exchange) specialising in brand strategy, new product launches and implementing fully integrated marketing campaigns.
Followed by several years running her own consultancy, working with entrepreneurs and start-ups to grow their companies with targeted marketing projects, she now has a senior marketing role at BCS as a Campaign Strategist, within the commercial L&D division.
Alongside this, Bethan has also trained as an independent Associate Assessor for digital apprenticeship end point assessments. Applying her knowledge of digital marketing, this role has involved reviewing project work, interviewing learners and providing final gradings for learners as they come to the end of their apprenticeship programmes.
As the leading End Point Assessment organisation for digital apprenticeships in the UK, BCS relies on a large network of experienced digital professionals to support this work. Assessors can work the days and hours to suit themselves – full or part time, Monday to Friday in these fully remote roles which are needed in all digital specialisms. Whilst prep work can be done at any time, the actual interviews take place during working hours and many find the work hugely rewarding, seeing the new talent that is coming into the IT industry. Many assessors are digital professionals who have retired, changed their working patterns or no longer want to commute. The roles are also available to those still employed.
Bethan will give an overview of the roles, provide pointers to where more information can be found and talk through the recruitment process.
Our events are for adults aged 16 years and over.
BCS is a membership organisation. If you enjoy this event, please consider joining BCS. You'll be very welcome. You'll receive access to many exclusive career development tools, an introduction to a thriving professional community and also help us Make IT Good For Society. Join BCS today
For overseas delegates who wish to attend the event, please note that BCS does not issue invitation letters.
COVID-19
BCS is following government guidelines and we would ask attendees to continue to also follow these guidelines. Please go to https://www.nhs.uk/conditions/coronavirus-covid-19/ for more information, advice, and instructions.
This event is brought to you by: BCS EMBRACE specialist group