Insight speakers
Introducing the 2019 Turing Talk insight speakers.
London - Nadia Abouayoub
Manchester - Caroline Jay
Belfast - Austin Tanney
Nadia Abouayoub is a member of the BCS's Artificial Intelligence Specialist Group (S.G.A.I.) and BCS Women's Group. She is a Fellow of the Royal Society of Arts (FRSA). She has an MSc. in Computing and DESS in A.I. and Databases from the University of Dijon, and an MSc. in Formal Methods and the Security of Systems from Royal Holloway, University of London. She had been a member of several committees aiming to empower youth and women, most especially in the finance and new technology sectors. One such initiative saw her organise a VISIO conference with NASA for the World Youth Congress in 2004 to enable participants experience the intricacies of robot navigation and the exploration of Mars.
She is the organiser of the Machine Intelligence Competition, run by the S.G.A.I., and has organised several workshops and lectures aimed at educating the general public about Artificial Intelligence. She has a personal interest in the United Nations Millennium Development Goals for which she has organised many volunteer workshops. She wrote articles focusing on the impact of AI in the financial sector. She launched her graduate career with JP Morgan and has accrued more than 15 years' experience within the investment banking sector in such fields as Risk Management, Product Control and Technology in Trading Applications. She is currently a Strategist and Improvement Lead.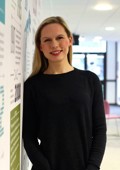 Caroline Jay is a Chartered Psychologist and Senior Lecturer in Computer Science at the University of Manchester. She is the Research Director of the UKRI Software Sustainability Institute and an advocate for open and reproducible research. She is a Fellow of the Alan Turing Institute, and leads the University of Manchester Arm of the BBC Data Science Research Partnership. Caroline's research examines how people interact with machines, from using apps, to designing algorithms.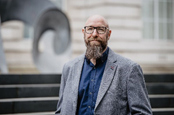 Austin has spent the last 20 years working in the commercial sector in a range of companies from start-ups to multinational corporations with a focus on Life Science, Healthcare and Technology.
He is currently the Head of Artificial Intelligence for Kainos, the Director of Straylight Consulting, the facilitator of the Northern Ireland Artificial Intelligence Collaborative Network and is the co-founder and organiser of the Artificial Intelligence NI community.
Prior to his prior roles, Austin was the Head of Life Science and Healthcare for Analytics Engines where he was responsible for the development and commercialisation of the company's products and data solution for Life Science and Healthcare. During this time he also served as the Scientific and Technical manager on the EU H2020 MIDAS project focused on data integration and analytics for public health policy. Prior to this he held a number of roles in The Almac Group ranging from basic research and bioinformatics through product development to marketing and commercialisation of cutting edge technologies and services.