Cyber Crime 2018
Monday 10 December - UKFast Campus, Manchester
See what you missed!
Cyber Crime 2018 is an annual event dedicated to the topic of cyber security.
400 people attended on 10 December at UK Fast in Manchester. 
Event round-up and photos are below.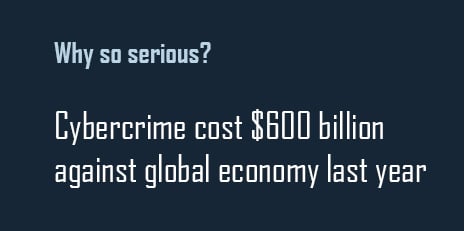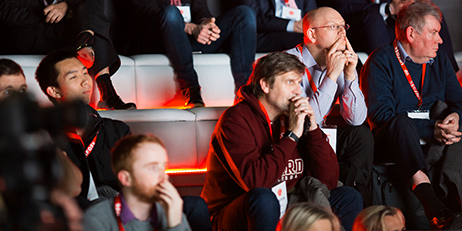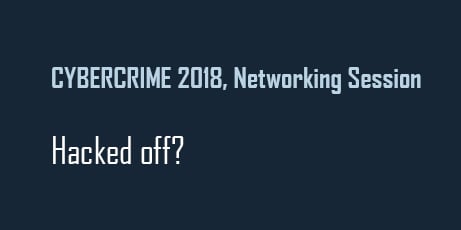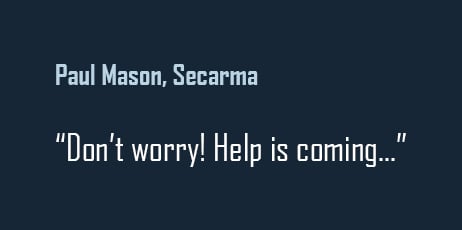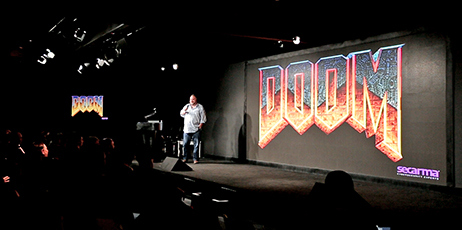 The audience enjoyed a series of informative cyber security presentations and a live hack on the big screen! It was shown how your identity, your computer, your website and your business can be hacked and more importantly, how it can be secured. This event benefited everyone interested in improving the security of their personal devices or business systems.
Topics included basic security, privacy and GDPR through to ransomware, malware, phishing, spoofing and code injections.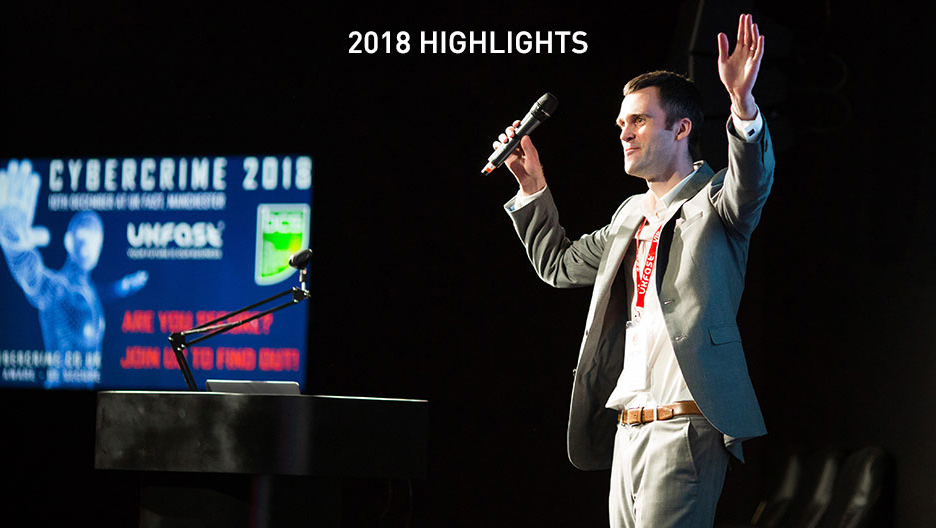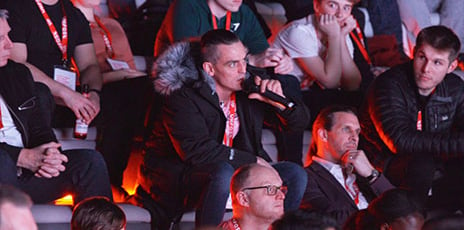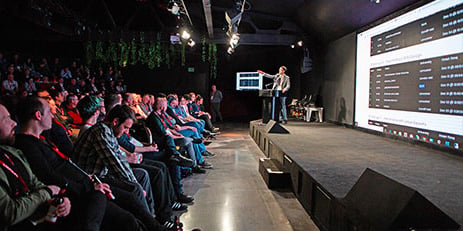 400 audience + 2 hour conference + Live hack + Networking + 752 Subway sandwiches + IBM
+ Police = Cyber Crime 2018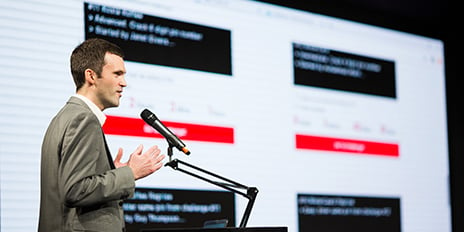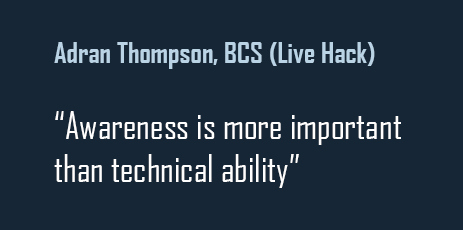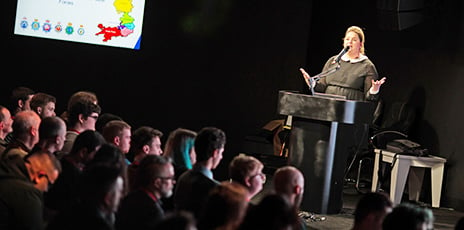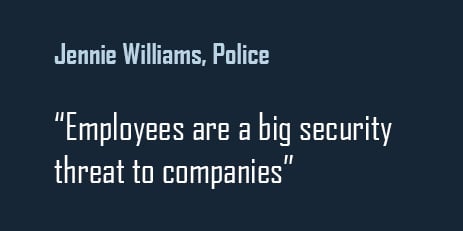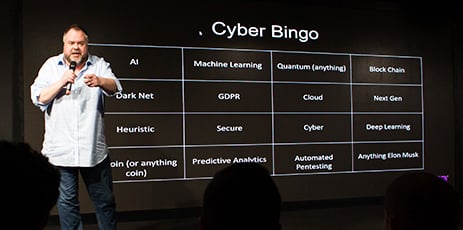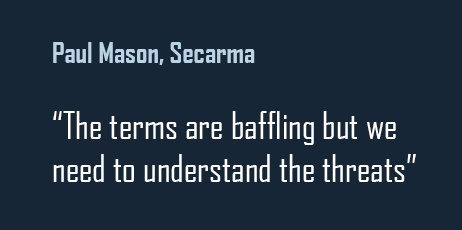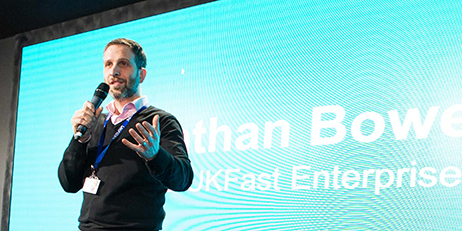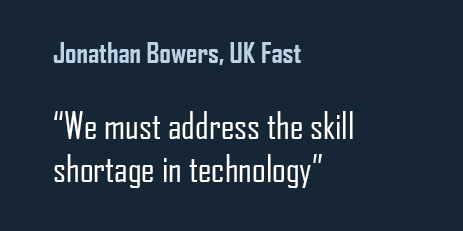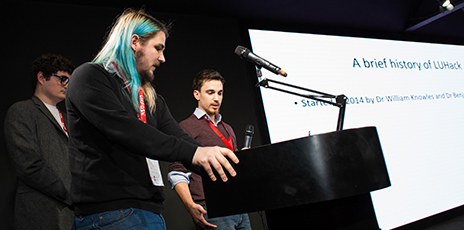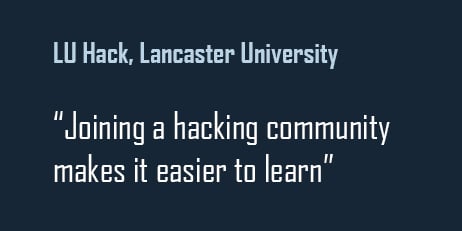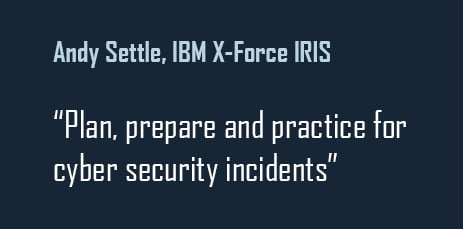 Download whitepaper
Security advice from Cyber Crime 2019
A whitepaper PDF will be published in March 2019. Request your free copy of this PDF by sending a quick email to: adrianthompson@bcs.org.uk
Student hacking competition - results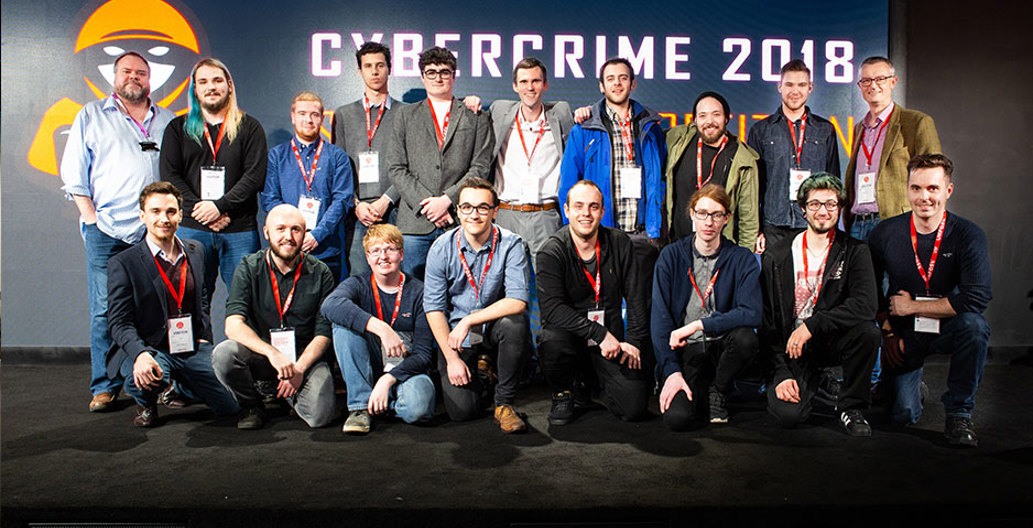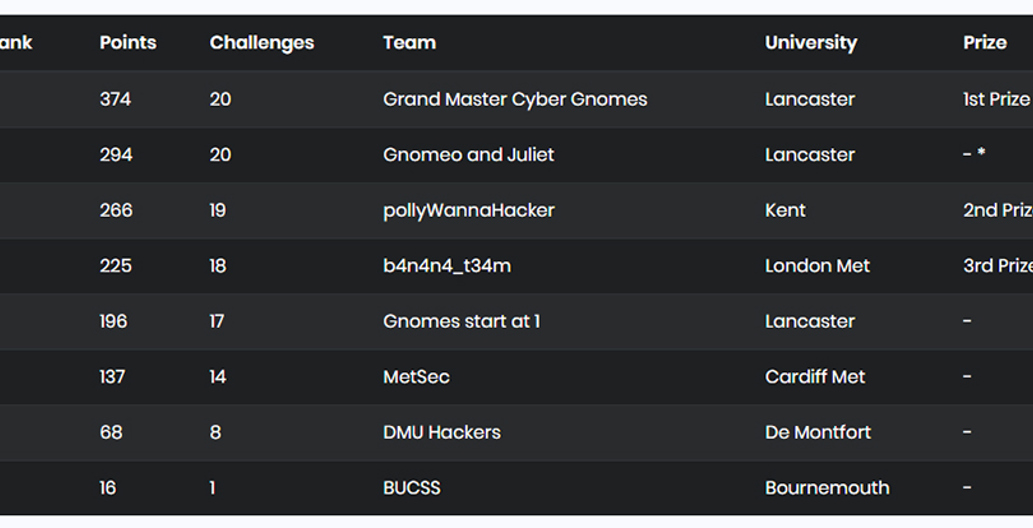 Congratulations!
Eight universities took part in our Cyber Crime 2018 Student Hacking Competition.
Congratulations to Lancaster University, University of Kent and London Met who finished 1st, 2nd and 3rd respectively.
This was an online competition with 22 challenges over 5 days. View statistics for each challenge and player rankings here: www.cybercrime.co.uk/competition2018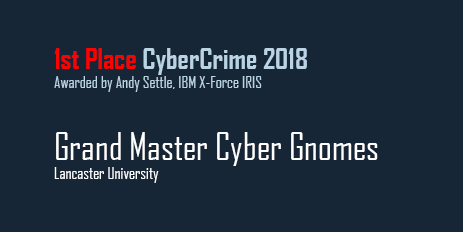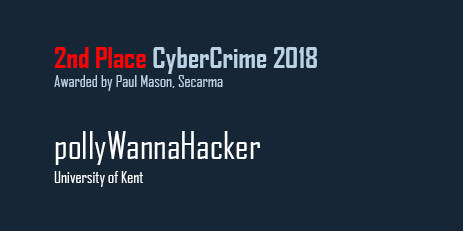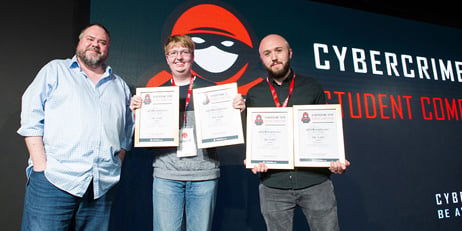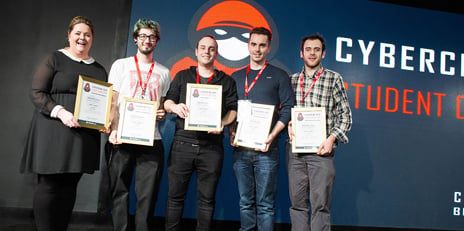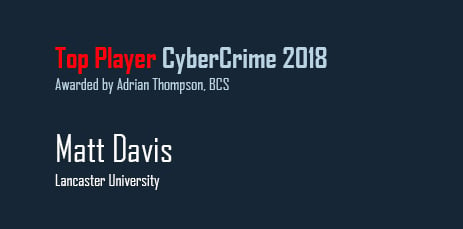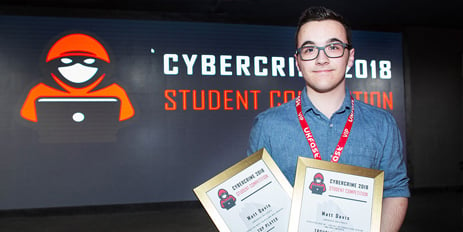 Register to play!
If you would like to organise a student team for your university next year in the 2019 competition, please email: adrianthompson@bcs.org.uk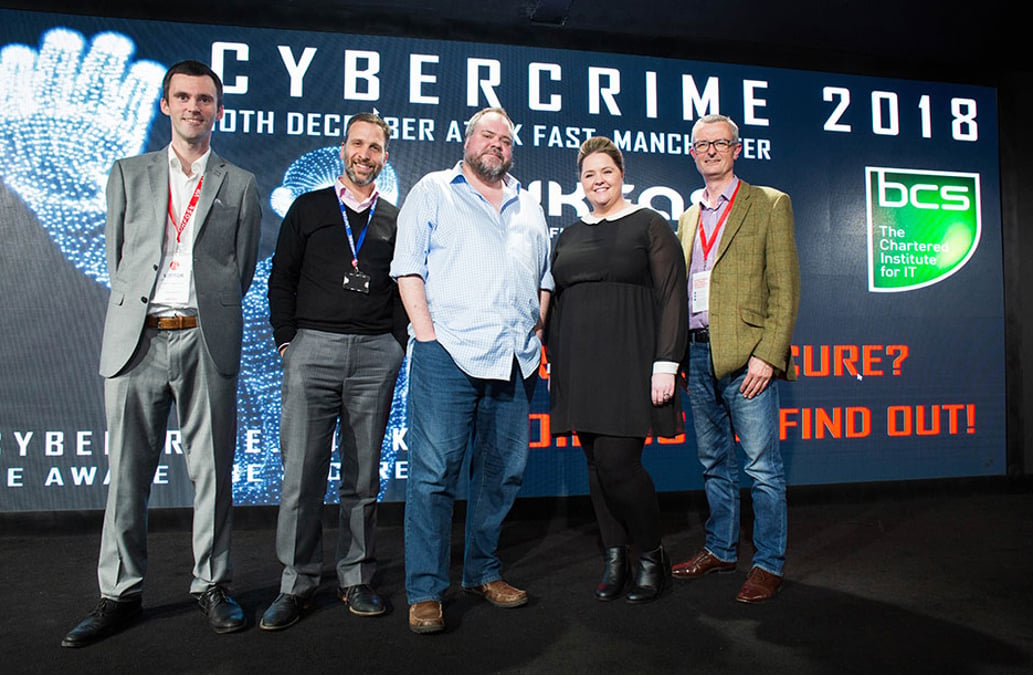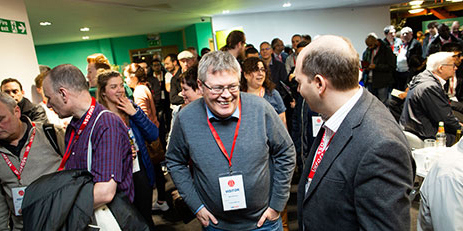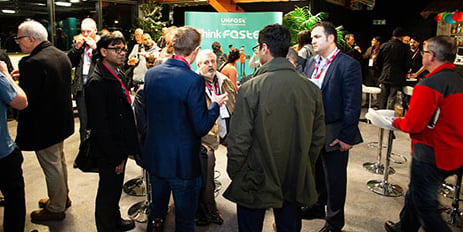 Conference programme
5:30pm - 6:30pm
Registration and networking. Bar open for refreshments.
Free Subway sandwiches (including vegetarian option) will be served during this time.
6:30pm to 8pm
Cyber Crime 2018 programme of expert speakers, discussion panels and audience participation through question and answers. This will last approximately 90 minutes. Speakers this year include experts from IBM X-Force IRIS, Secarma and the Police Organised Crime Unit.
During the programme, a live hack (ethical) will be demonstrated on the big screen. See how the hackers break in!
8pm - 9pm
Networking. Bar open for refreshments.

Jennie Williams, Cyber Protect Officer, Police
Jennie is a Cyber Protect Officer at North West Regional Organised Crime Unit. Her role involves working with business, education and the general public to raise awareness of the potential risk and impact of Cyber Crime along with the simple steps that can be taken to prevent becoming a victim - www.nwrocu.police.uk


Andy Settle, Operations Lead, IBM X-Force IRIS
Andy is responsible for the successful delivery of incident response and proactive services to the X-Force IRIS Vision Retainer service customers. He has over 30 years of broad, detailed and technical expertise across most aspects of cyber security. Including security operations, threat intelligence, incident response, penetration testing and advanced threat & vulnerability research. He has worked within UK Critical National Infrastructure, Central Government as well as with NATO, Interpol, Europol and other national CERTs. He was previously the head of Thales UK's Cyber Security Consultancy Practice and was the Head of Raytheon/Websense's Special Investigation Unit. Andy is a member of the UK National Cyber Security Centre Security Researchers Information Exchange. He is an assessor for the UK Cyber Security Challenge, a Fellow of the British Computer Society and has been a serving Specialist Reserve Intelligence Officer in the British Army for over 15 years - www.ibm.com/uk-en/security/xforce


Paul Mason, Cybersecurity Training Manager, Secarma
Paul is an ethical hacker, a deeply experienced educator and finalist in a number of international cybersecurity challenges. His advice is regularly sought by government departments including Police Scotland, educational bodies and commercial clients requiring security testing. Fusing his joint passion for technology and teaching, Paul has worked as a security consultant and more recently developed cybersecurity qualifications for the Scottish Qualifications Authority and the Department of Education alongside bespoke staff security training for companies and organisations - www.secarma.co.uk


Adrian Thompson, Preston Branch Chairman, BCS
Adrian is a freelance software engineer and consultant for website development and online marketing. He has created and maintained secure solutions for large organisations such as The Football Association. Adrian is currently working as a consultant for Royal Grass; one of the largest artificial grass manufacturers in Europe - www.royalgrass.co.uk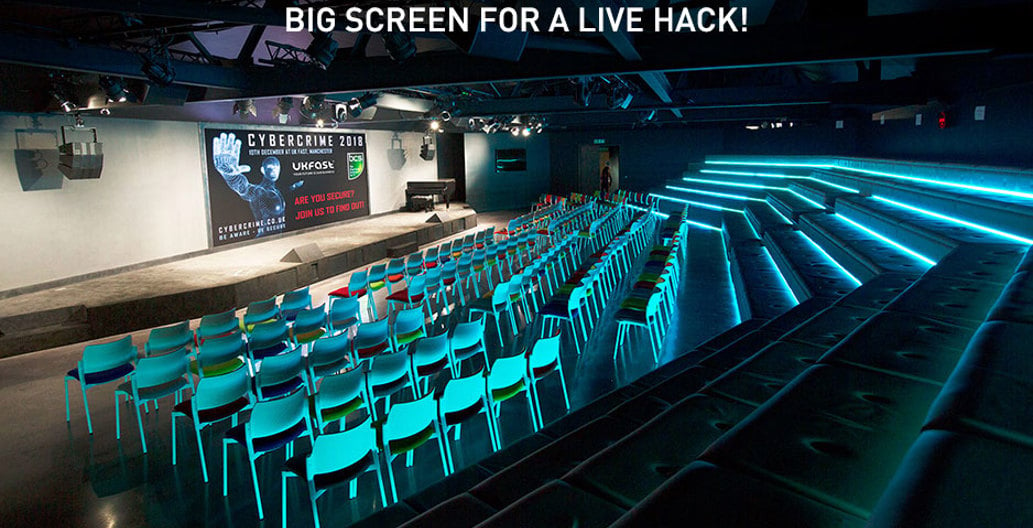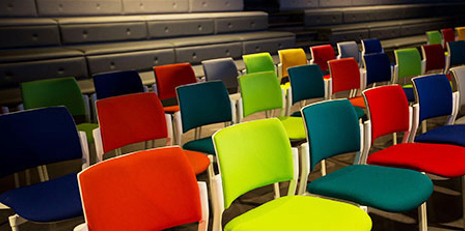 UKFast Campus
Birley Fields, Manchester, M15 5QJ

By car - Free parking at UK Fast Campus (spaces for up to 200 cars).
By train - Only an 8 minute taxi ride (or 20 minute walk) from Manchester Oxford Road Train Station
Doors opened at 5:30pm with free refreshments.
Thanks to UK Fast for allowing us to use their amazing venue!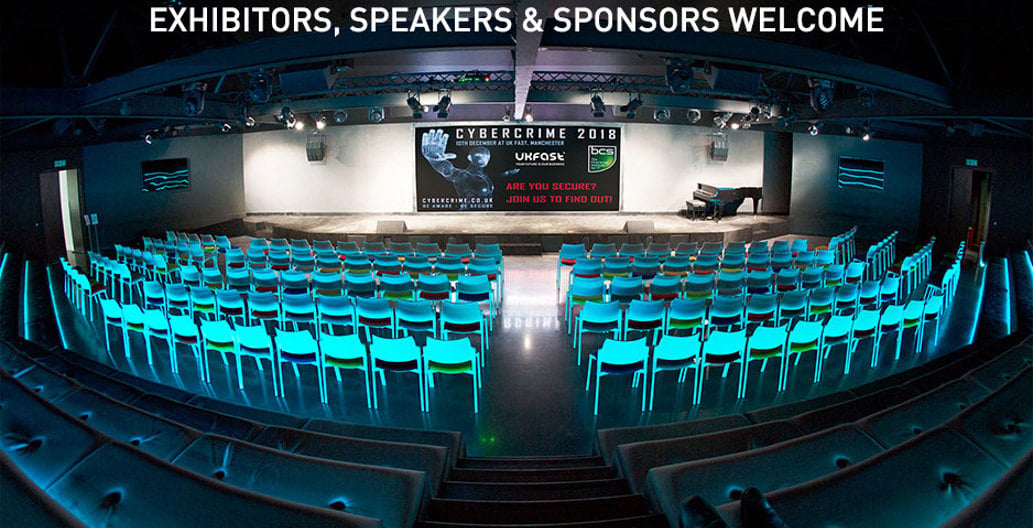 Would you like to be on the programme at Cyber Crime 2019?
Send your enquiry for speaking, sponsorship or exhibiting to adrianthompson@bcs.org.uk
We look forward to working with you!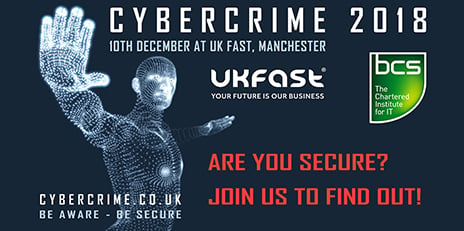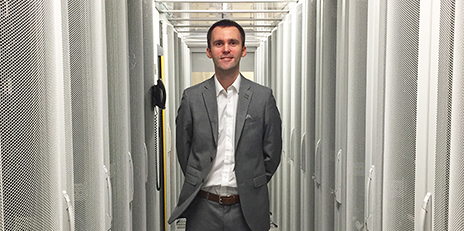 The annual event for cyber security
We pack everything you need to know about cyber security into one great event.
Link to share: www.bcs.org/cybercrime2018
Thanks to everyone who supported Cyber Crime 2018. See you next year!