BCS, The Chartered Institute for IT and Coding Black Females (CBF) offer BCS membership bursaries
Black women coders take a major new role in the BCS.
Coding Black Females (CBF), a non-profit organisation, will take a leading role in the BCS, as part of a project to diversify the tech sector.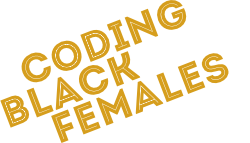 Fifty women in the group will be offered membership of BCS, The Chartered Institute for IT, each year, under the new bursary agreement. The successful applicants will also benefit from the organisations' mentoring network and be part of its events and policy influence.
Black women make up just 0.7% of the IT sector, meaning their representation is 2.5 times worse than for other industries, according to BCS analysis. Overall, 20% of the industry's workforce is female.
Charlene Hunter, who founded Coding Black Females and is a lead software engineer with Made Tech, said: "We want Black women and girls to see themselves represented throughout the IT industry, which now shapes society as much as engineering or politics.
"I was lucky because my Dad has a software company, SAM Software, and that inspired me – others may need to find role models in prominent jobs across the sector.
"Our bursary with BCS, The Chartered Institute for IT is a commitment to remove barriers to the success of Black women in coding and educate leaders in the industry, who are still, largely, white men.
"We hear managers complain that there aren't enough women or Black women to hire. Coding Black Females and BCS want to expose this excuse by seeding the influence of our members across the sector.
"Introducing 50 Black women into the professional body for IT is a great step towards that."
Rebecca George OBE, President of BCS, The Chartered Institute for IT said: "Coding Black Females' visible and clear influence in BCS, the sector's professional body, will help strengthen and diversify the pipeline of talent coming into the industry.
"As a society we are grappling with big ethical and technical choices, such as AI development and the use of algorithms, that will impact the lives of our generation, as well as those to come. To be safe and effective, leaders and teams from diverse backgrounds, bringing the perspectives and experiences of a wide range of communities, must contribute as this technology and thinking evolves. These leaders and teams are increasingly looked to by policy makers. That's why diversity and inclusion matters."
Coding Black Females' membership bursary is the latest action taken by BCS to promote under-represented groups in the IT industry.
More details about the bursaries and information on how to apply
BCS is set to launch its first expert group dedicated to understanding and overcoming the career barriers facing BAME IT professionals; complementing its established specialist groups focussed on technical areas like software testing and law.
Earlier this month Professor Dorothy Monekosso, understood to be the only black female professor of Computer Science in the UK (Leeds Beckett University), became an Honorary Fellow of the Institute.